MORE THAN 1040
MOBILE APPLICATIONS LAUNCHED SINCE JAN 2016 TILL DATE.
Our dedication towards bringing better and smarter solutions for our clients is the sole reason for our success. We aim at mobilizing the use of latest in the world of technical infrastructure to produce surreal apps that can be the stepping stone for the success of our clients.
We love our work and have gained expertise in Designing and Development of Websites, Mobile Apps for Android & iPhone/iOS Phones and Wearable Devices Apps through years of practice and perfection. We have perfected the clone scripts of many well-known Apps and Websites like Taxi, all Services On Demand, Ride Sharing, etc and we offer them to our clients at most economical rates.
view details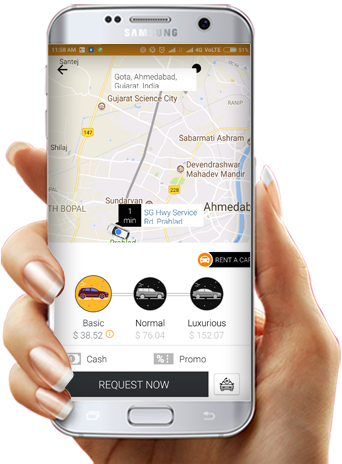 2005

founded

52+

employees

2

Apps launched everyday

600

taxi app launched

99%

Repeated Clients

100%

customer satisfaction
Get Enthralled
With The V3cube Apps!
If you have an awe inspiring idea for a business and want to watch it materialize, we are the solution. Our team of highly skilled expert professionals nurtures the seed of your ideas and helps it grow into a profit bearing tree.
Our interactive Mobile applications will make you forget average dreary and mundane apps by morphing them into ground breaking profit generating modern apps. Our application and website clones of some the most prominent sites are the perfect solutions to bring that buzz into your business. Ready to go live in just two days, they are the perfect solution to kill the monotony and bring fresh rewards back into your business.
In today's highly competitive business world, it is a matter of survival of the fittest and the most inventive. In the digital world, your inventions should be exclusive in order to be able to withstand the competition and that is why we at V3CUBE work tirelessly to provide exclusive, unique and powerful solutions. We design and provide products that will stand the test of time in today's highly competitive world, and ensure that your product will weather any storm and make you a force to be reckoned with.
Find buying online a challenge? Don't worry at all! Our sales support team is the best in the market who guide you through the entire process and provide you the app of your dreams. For all your Mobile Application, Custom Web Development and Wearable Devices Development or any similar requirement, call the experts at V3CUBE.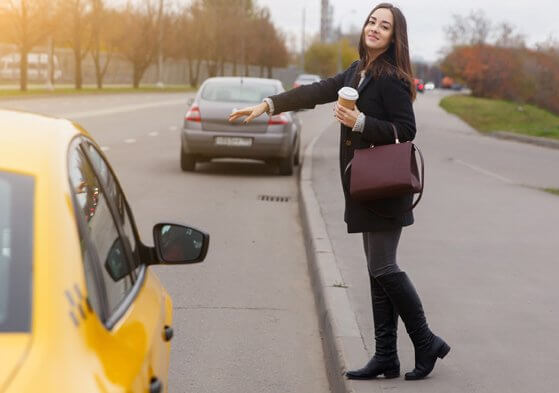 ON DEMAND TAXI APP
Advanced & User-Friendly Taxi App Clone for Android, iPhone Apps & Web ready to be launched anywhere in the world in just 3 to 4 days! This feature rich and robust app is the ultimate solution for the Taxi business.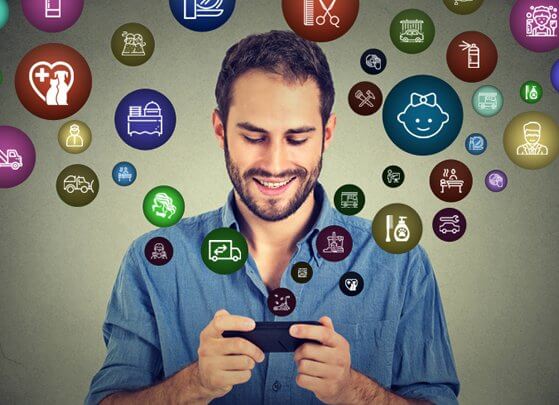 Products
Wide Range Of Products
We've done it all! Our portfolio has a diverse assortment of apps that our team has built. Need a service? We've got the app! We have been in the app building business for a very long time and are specialists in design and development of Websites, Mobile Apps for Android & iPhone / iOS Phones and Wearable Devices Apps. V3cube bestselling cloned script apps are:
Time to Market our Products: 48 Hours
We'll launch On-Demand Apps for you in just 2-3 days and you start earning a big commission from the next day. Select the Design, Language and Currency Option that you like and launch the White Labeled Apps for your country or across the world to cover all users who are ready to use the Apps immediately.
Buy our Products with Top Notch Support
Lifetime Extended License for 1 Brand / Domain
You just pay us once and get licenses for the code for lifetime for your Brand / Domain.
24 X 7 Support all round the year
Your Technical manager will be available all round the clock for after Sales Support.
Add Modifications and Customization's in the System
If your changes and enhancements are minor, we'll be happy to code them for FREE
Free Installation the system on your Server & Apps Play Stores
We ensure that we'll get your Application approved on Play Store & App Store and won't get it rejected for any technical issue.
Strictly following NDA & Privacy Policy
We will never put your Apps on our portfolio nor put our name on the Apps, we'll deliver you. Confidentially will be strictly maintained.
Free Upgrades
Free annual upgrades included as per the package that you purchase.
V3cube Reviews On Products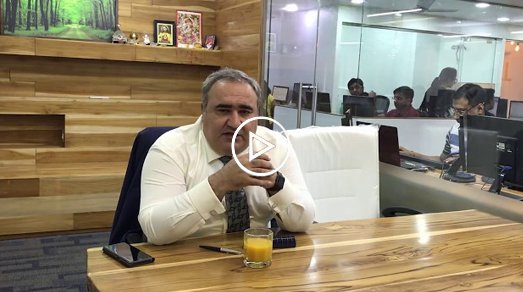 This Client of ours was happy for the Apps we delivered him. And thus visited our Development Center in India to discuss his advanced customization's that will take his project to the next level.
- Mr J Hamed
Our Core Values
We have been following for our and our client's growth & success.

Integrity
We run our company with the utmost integrity as we know that reliability, honesty and diligence are the reasons why clients prefer to work with us. We always strive for success and that is why we are the best in our field.

Excellence
We are passionate about our work and work hard to make sure that our perseverance pays off. Our products have that unique mark of excellence that stands out amongst other similar products.

Respect
We listen to what you have to say and act according to your requirements. We respect and value all our clients and that respect is always reflected in the way we deal with you.

Confidentiality And Security
Your confidentiality will never be compromised when you work with us. We have a default Non Disclosure Agreement with all our clients and ensure that their confidentiality is never compromised. All our employees adhere to the strict company confidentiality and security codes.

Experience
Having been in the business since 2005, our team has a wealth of experience amongst them, which is reflected openly in our products. Our expertise in this field is match by none.

Deliver
We aim to launch our product in approximately 3-4 days and we do exactly that. As soon as we receive setup information, we start the White Labelling Process. Every deadline committed to our clients is adhered to at all times.
MAKE YOUR FIRST $BILLION
This is the perfect time to launch App for your on-demand business - Taxi, Delivery, Car Rental, Doctor, Car Wash, Dog Walking, Tow Truck, Massage, Beautician, All Services etc. If you don't spot a solution for your business, V3cube can build it exclusively for you.
Our Process
At V3Cube we have dedicated ourselves to work relentlessly towards Design and Development of Apps for Web, Mobile and Wearable Technologies. Each member of the V3Cube has a dream of giving their own contribution to the field of technology. This is probably the biggest reason, so as to why we have established a reputation of being the most reliable company offering IT solutions.
Select the Product
Choose from our portfolio of outstanding apps the one that is most suitable for your business. If you test drive the app, you will realise that it is the ideal solution for your venture.
Have
Customizations?
If you have a unique idea or require enhancements to the app, just say the word and we will do it for you.
Place Order
It's now time to place your order. All you need to do is contact us and we will confirm your order after discussing all the details with you.
White Labelling in 3 days
Your complete white labelled solution will have the language and currency of your choice, your brand and logo integrated and your app is now ready for your appraisal and reviews. Once we receive your approval, we will launch it for you.
Launch
Just give us your server details and we will launch the app for you. We will also upload the app on the Android and iOS Appstores for you.
Support
You need not worry about any initial blips as we will provide you free support for the initial 12 months. All you need to do is contact us with your query and our team will do the rest.