The Perfect Script of Uber for Workers
Uber for Workers App are based on our top selling Taxi Apps which are pre-approved by the Google Play Stores and Apple Stores. The Worker Website, User & Worker Web panel's are 100% responsive, which will show up on all personal digital assistants such as iPhones, iPads, all types of Smart Phones, tablets and PC Browsers.
The whole package is loaded with the following incredible sub systems and apps enabling the site owner to manage the system perfectly.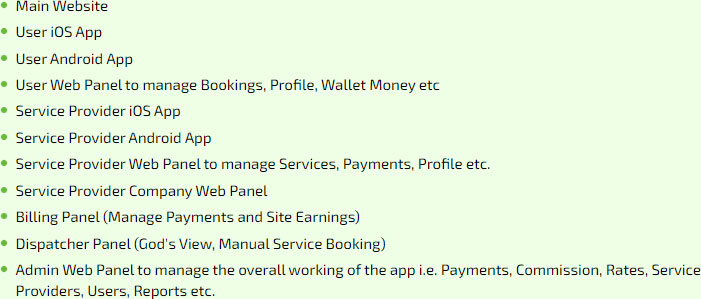 Uber for Tradesmen app - YOUR ONE STOP SOLUTION FOR ALL THE ODD JOBS THAT YOU CANNOT DO
How many times have you heard your friends and colleagues talking about lack of skilled tradesmen to do odd jobs or not getting the right employees to get the jobs done? The wonolulu app clone is the solution for every frustrated person out there. But to help him, you need to invest in the uber for workers app and then inform these people who are looking for workers about your brand new business and how it works.
Whenever a person requires a worker for a job he needs doing or needs workers for some reason, he can request a worker for the job via the on demand workers app. Before he can request the workers, he will first need to download the app and register on it. Registration will involve giving basic details like his name, address, email address, contact number and his payment card details, debit or credit, which he will be using for payment purposes.
Once he has registered, he will simply log onto the app and select the Type of Service he wants like Video Consultation, Service Bidding or On Demand Service. Then he can select the type of worker he needs depending on his business - plumber, electrician, carpenter etc. Once he selects the category, he will be taken to a sub category screen where he will input further details about the job. E.g. If an electrician has been been requested, then in the sub category screen he will have to specify the type of electrician he wants i.e domestic, building site electrician etc.
When all the information has been submitted, the user/employer will be able to see all the available workers in the vicinity of his premises. Alongside the workers' pictures, there will be details about their credentials, experience, reference and any reviews/ratings which can be checked out if required. The employer can check the details of the available workers and then out in a job request along with the details of when he needs the job done – as in immediately or at a later date and for how long.
The person requesting the worker will also intimate how he intends to pay - by cash, card or wallet.
User can choose the option whether he wants the Service at his location or Tradesmen's location.
The closest worker will get the job request. He has a 30-second window to decline or accept the job. Should he decline the job, it will be forwarded to the second nearest worker and so on until a worker accepts it.
In case of Video Consultation, User can start the Video Consultation.
In case of Service Bidding, User can place the bid for the required Services.
Once the worker accepts the job, he will be able to chat with the user. At the designated time and date or immediately, depending on when the job is for, the worker will mark the job as "STARTED" on the app and make his way to the client's premises. This action will now allow the client to track the worker as he makes his way to the employer's venue.
The worker will do the required job and once complete will indicate the same on the staff on demand app. The client will see the payment summary on his app screen. At the same time, the payment will be automatically deducted from the user's registered credit/debit card had he chosen this method for payment purposes.
Both the user and the worker have the facility to rate and review the experience and each other. An invoice for the service will be generated, whereby one copy is emailed to the user and the other to the worker.
Since you are the owner of Uber for tradesmen app, you stand to benefit too, by way of a percentage commission received for every job successfully delivered via the app. There is always a demand for workers and you will soon start seeing the effects in your bank account.
Free Features Of Uber for Workers That Others Charge For
Latest Features Of Our Worker App
An app is only as good as its features. This is why; we have combined the power of some of the most significant, market essential and robust features in this app just for you. Take a look at the details of these features right here.
Uber for Workers live Demo
See the potential work in real. Play video and see how clients and tradesmen are interected with eachother from starting job to ending job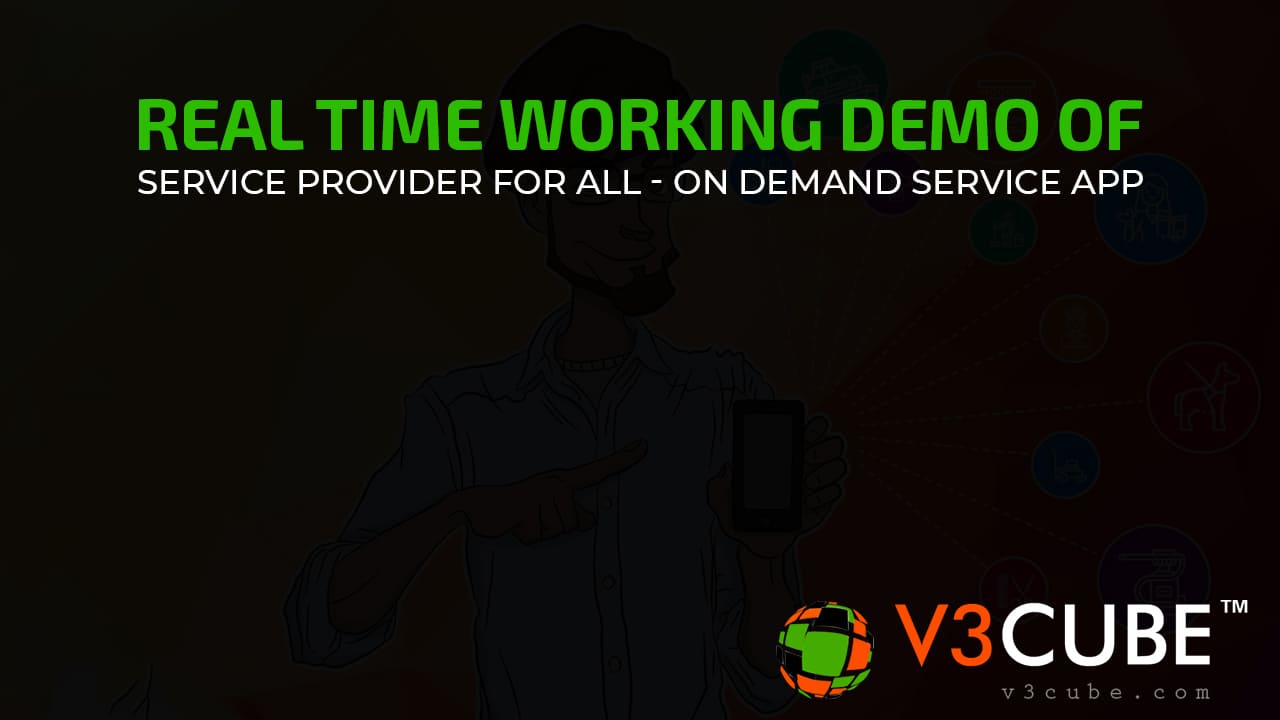 Local Tradesmen App - A SMART OF HIRING WORKERS
The demand for skilled and professional workers will never end. Whether the requirement is temporary, or permanent, workers are always required to replace the ones who have left, or on sick or maternity leave or for a project that needs to be completed. The uber clone for workers app is the one stop destination for all people to satisfy their odd job needs. Invest in the app today and provide that smart platform that links normal users like me and you to skilled workers, thus saving them time and money and getting their jobs done on time.
Get your Local tradesmen app today and start earning in as little as 48 hours - yes that is the time for you to get your first commission.

Be a Business Bandwagon with Our Pro SP Package
Starting a business is no child's play and once you conceive this child and bring it towards fruition, you need to work towards making it rewarding for you. Take a peek into our Shark Package and get amazed and see yourself making a rewarding business for your customers today!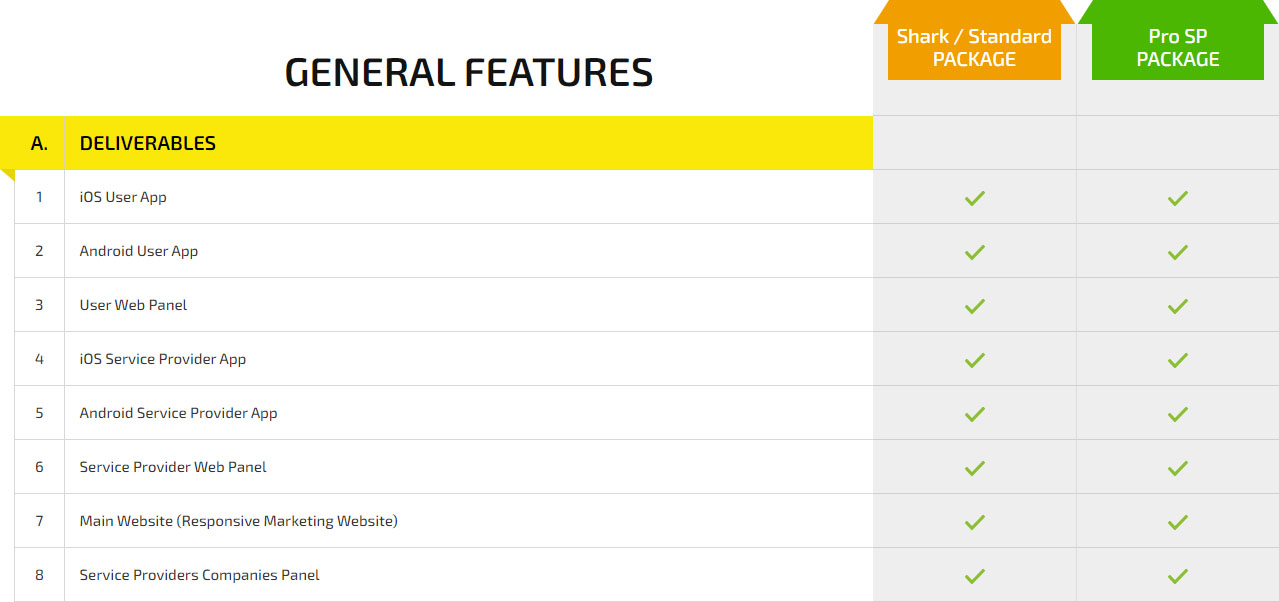 View Features & Pricing
Web Panel's Included
The Complete Worker Package - A Professional Website, A User-Friendly Worker Panel, And The Smart Client Panel - A Worker Package That Has It All - Skill, Staff And Professionalism
Uber for workers app has been designed with a predefined list of services. In the event that you require a unique service for your business or additions to what we have, all you need to do is talk to us and we will ensure that we design your app exactly to your specifications. We will design it in such a way that you get maximum returns in the shortest possible time.
Workers leave without notice, do not turn up to work because of a sick child, or a family emergency, they may have had an accident or are off on sick or maternity leave - leaving people short staffed. Not anymore. With your app, all their staffing issues will be solved in a just a few clicks. Whatever skill or qualification is required, you will have it all for them!
Website Flow
Real Reviews by V3cube Clients from Around the World
Before you take our word for it, hear our clients out! Here are some of the reviews and testimonials from our real clients from around the world. We have worked for their apps and then launched them. Take a look at what they have to say about our apps and their overall experience in working with us.
Contact Us Now