Unlock Cost-Free Features ofNanny On Demand App
Babysitter On Demand AppAll Encompassing Script
Our all-inclusive solution has been meticulously designed to cater to every aspect of your babysitting service business. Work seamlessly on all digital devices, transform your business idea into a reality with our advanced technology and customer-centric approach.
With a focus on innovation and user convenience, our package includes a range of Innovative Features and Functionalities that empowers you to launch and operate a successful On-demand babysitting platform. From seamless user experiences to robust Admin controls, our package has it all covered. Join us as we delve into the details of what awaits you within our Uber for Babysitter Clone App package.
Main Website
User iOS App
User Android App
User Web Panel to manage their profiles, bookings, wallet money etc.
Service Provider iOS App
Service Provider Android App
Service Provider Web Panel to manage profiles, services, payments, etc.
Service provider Company Web Panel
Billing Panel (Manage Payments and Site Earnings)
Admin Web Panel to manage the overall working of the app i.e. Payments, Commission, Rates, Service Providers Users, Reports, etc.
The Workflow of
Kiddo App Clone
Before getting into the development of the On-demand Babysitter App, you need to have to clear understanding of its functioning.
Registering with the app: The parents/users wishing to book services needs to download and register with the app using their phone/email id/ or social media credentials.
Explore nearby babysitters: The users can login using their Face ID/Fingerprint ID recognition Users search for available babysitters based on location, availability, and ratings. They can view profiles, read reviews, and check credentials.
Booking a Babysitter: Users select a babysitter and book their services for a specific date and time. They can include special instructions or requirements during the booking process.
Babysitter Acceptance: The chosen babysitter receives a notification about the booking request. They can accept or decline the job based on their availability.
Confirmation and Payment: Once the babysitter accepts, the user receives a confirmation. The app calculates the estimated fare, and users can make the payment through various methods like credit/debit cards or in-app wallet and cash.
Real-time Tracking: Users can track the babysitter's location in real time as they approach the user's location.
In-app Communication: Users and babysitters can communicate through the in-app chat or call feature to discuss any last-minute details or changes.
Service Delivery: The babysitter arrives at the user's location at the scheduled time to take care of the child.
Service Completion: After the babysitting session ends, the babysitter marks the service as complete in the app. Users receive a notification about the completion.
Rating and Reviews: Users can rate and reviews the babysitter based on their experience. Babysitters can also rate their experience with the user.
Invest in Babysitter's App, Nurture Finances and Joy
As long as there are children and working parents, there will always be a need for babysitters and child minders. Help meet the ever-growing demand for these services by facilitating the service with Uber for babysitting. Get yours today and help give that special peace of mind that only your sitters will give.
With everything becoming digital these days, more and more people are relying on apps for all their requirements. As your Uber for nanny app offers reliable and professional babysitters, it is sure to be a hit amongst all your customers. This is the right time for you to take a leap into the world of app based business.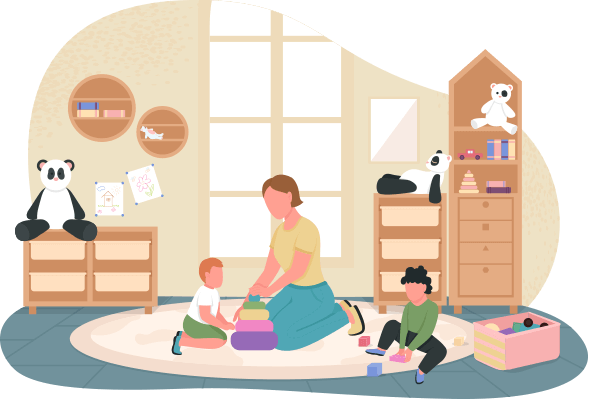 How Much Does It Cost to Create an
On-Demand Babysitter App?
Crafting an application similar to Uber for Nannies is a multifaceted endeavour, demanding a proficient team of developers to meticulously conceptualize and code. The investment is substantial due to the extensive time and collaborative effort required for designing, developing, and thorough testing. Yet, there's a way to optimize both time and finances – our comprehensive business solution. Furthermore, it's readily primed for launch under your unique brand. Opt for our package, and we'll customize the app as per your specific business requisites through white-labelling.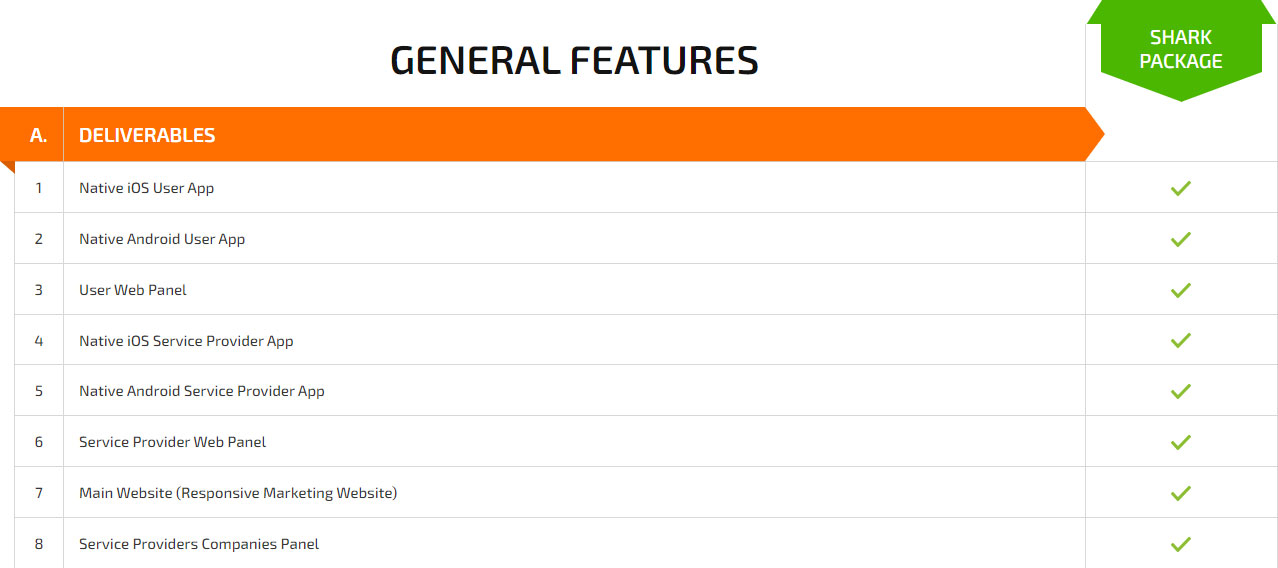 View Features & Pricing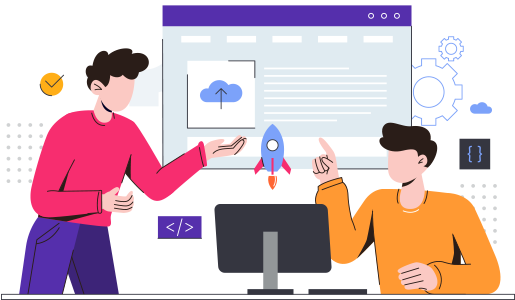 Web Panel's Included
Experience Beyond a Simple On-Demand Babysitter App! V3Cube delivers a Comprehensive Solution featuring a Fully-Featured, Responsive Website and an Interactive Admin Dashboard similar to Uber for Nannies. The Responsive website showcases detailed information, enhancing business visibility. Meanwhile, the Admin Panel guarantees seamless business management, granting you full control. With a complete 360-degree view of real-time business activities, errors are minimized, resulting in amplified profits. This app not only enhances productivity but also provides a graphical flow of the website's operational process.
Explore the Flow of the Website and Admin Panel
Frequently Asked
Questions
How can I develop an Uber for Baby-sitters App?

Uber for Babysitters app can be developed from scratch using advanced technology, or it could be adopted as a ready-made platform customized to fit the business dimensions.

How much does it Cost to use the App?

The cost of using the app varies depending on various factors. This includes integrating Features, UX/UI, Maintenance and upgrades, Customer support and most importantly the location of the App Development Service provider you wish to hire.

Is the App Customizable for My Brand?

Yes, our Uber for Babysitter App is white-label and customizable. You can brand the app with your logo, colour scheme, and other visual elements to make it uniquely yours.

Does the App Supports Multiple Payment Methods?

Absolutely. Our app supports various payment methods such as credit/debit cards, in-app wallet, and cash. This allows users to choose their preferred payment option for added convenience.

Do you offer a Multi-languages and Currencies Option?

Yes, we do offer 25 multi-language option. Any language could be accessed to conduct business tasks fluently.

Is the App Available on Both iOS and Android?

Yes, our On-Demand Uber for Babysitter App is available on both iOS and Android platforms, ensuring that your app reaches a wider audience.

Can I Scale the App as My Business Grows?

Certainly! Our app is designed to accommodate scalability. As your business expands, you can easily add more features, on-board more babysitters, and serve a Larger User Base.
Glowing Reviews from Satisfied Clients
Unveiling Client Testimonials: Inspiring Journeys
Our Clients across the world have wholeheartedly shared their positive experiences, showering us with appreciation for the seamless solutions we provide. What sets us apart is our exceptional communication and swift responsiveness. Our White-label Clone Apps are appreciated in every corner of the world. Our ready-made solutions impeccably tailored to their unique needs, and they've lauded our unwavering commitment to each project we undertake. Our clients highlight these as key factors in their satisfaction. Moreover, they extol the superior quality of our On-demand Apps, ranking them among the finest they've encountered. Such acclaim has led many to express their eagerness to collaborate with us again for their upcoming ventures.
On Demand BabySitters - Best Business Instantly
In today's modern era, everyone is busy in making money to live a good life. But when it comes to their children, nobody wants to take chance with it. So, keeping these things in mind Uber has launched a brand new app to take proper care of the children with name Uber for babysitters. This app provides extraordinary features to their customers which makes their life easier and comfortable. Whether it's a plan for hanging out with your closed ones or it's time to go in a meeting, leave your children in baby sitters for a while with full safety and responsibility.
We don't charge for our extra features
Assurance of approval on play stores: We take full guarantee of app approval on play stores. We the team of professionals follow ethical and optimized methods to develop the applications. So, all our apps easily get approved by the Google play store and Apple play store (iOS).
White labelling: We white label our apps and makes sure that we re-design according to your customized needs and requirements.
Monetory Status: Using our modern and advanced apps you can easily check how much you are earning,one can keep the records of the total earning.
Free lifetime license: Free lifetime option is provided with no extra charges for the renewal of license every year.
Wallet: We also provide wallet option in the application which is very easy to use and with the help of wallet,customers can easily pay the amount. Wallets can be easily recharged with the debit or credit cards.
Sympathetic Web Panel: We provide 100% responsive web panel's for main website, service provider and customer.
Ingenious work: We also provide a unique feature by which one can keep an eye on customer's and service provider's activities. Number of services booked, commission earned, how customer is willing to pay and many more things with the help of our Ingenious work feature.
Freedom to choose language and currency: We provide local language along with the currency depending on the choice of our customer. Customer can make changes according to their requirement.
Schedule time option: We provide you a special feature by which one can schedule a fixed time for the service to be availed.
Referral points and promo codes: This feature helps you to get more and more customers in a short period of time. It is also a good way for marketing and developing relations with common people.
Go Cashless: In the world of technology, why to always pay in cash so keeping this in mind we provide a special feature by which one can pay the amount with debit or credit card.
Pre-demo of the app: If one wants to develop an app like uber, he/she can take a pre-testing of the app from our end.