Make Quick Money With Our All In One Delivery App
Do you want to earn quick money easily? Is that a YES? Launch Your Own Rappi clone. Your customers will not believe how painlessly they can get almost anything delivered to their doorstep from a nearby store of their choice. With our Store App, your customers can order Food, Medicines, Wine, Flowers, Bottled Water, Groceries, etc., from nearby local Shops, Stores, And Restaurants. On one hand, Customers will receive quick delivery of items and on the other hand, smart entrepreneurs like you will earn QUICK MONEY with every order placed on your ONLINE STORE DELIVERY APP!
Earning hefty money never seemed so easy, right? With our brilliantly-crafted DeliverAll App, you get to make money every step of the way. From Item purchase to delivery and advertisement, every aspect of this app swears to INCREASE THE CASH INFLOW of your DeliverAll Business.
Glovo Clone App Flow
Innumerable Deliveries One App
Starting from food, to grocery to even pharmacy, wine, flower, you name it, the DeliverAll app has it all. This app will help you provide innumerable deliveries and earn a good deal of revenue along the way and you know the icing on the cake, you can also update the Deliveroo clone app as per your choice. This means you can add more categories or store types as per your choice and generate profits like never before.
All In One Delivery App - Latest Features
Latest UX/UI Design
Our Figma-designed App Uses the Latest UI/UX Elements to completely revolutionize the On-demand Delivery Experience for your Users. With just One Tap, users can Place an Order, Make Payments, Rate the Service, and more.
Live Activity
Your iPhone users can now see the Up-to-the-Minute Status of their Services on the Lock Screen. The Interactive Banner at the Bottom of their Screen Displays the Updates, allowing your Users to view their Order's Progress without Logging into the App.
Gift Certificate
Your users can now Send Gift Cards to their Friends and Family. The Recipient can use the Redeemd Gift Card Amount to Book a Service on the DeliverAll App. Users can easily Choose the Theme of the Card and the Amount. They can Preview and Edit the Gift Card before Sending it.
Embracing Praise: Reinventing the Digital World
We deliver our clients the best. It makes us feel proud when they leave us glowing testimonials, appreciate our work, encouraging to do better and better.
The client is very happy with how our team progressed with his Deliver App Project. We provided him with a remarkable demo session with the sales team of DeliverAll. Explained in all directions about the app performances that motivated him to buy the product.
Our team listened to his app requirements and suggested Deliver All for him to buy. He was surprised how our Project Manager answered the queries. He was awestruck with the range of On-Demand We made apps like Uber. He conveys in his testimonials how our company did a fantastic job in handling the solution meeting his business expectations. He highly recommends us for any kind of App Development Service. Its been a couple of months since the Deliver All App is delivered, he is enjoying the great support from the team.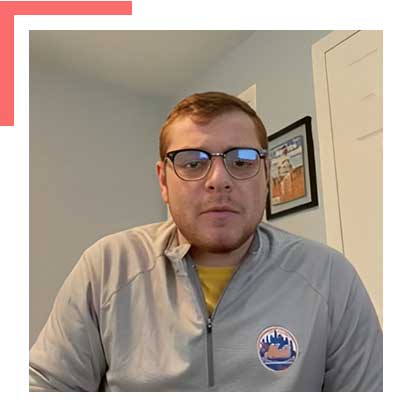 Your Delivery App Solution will Accept Orders Via
Android, iOS Apps, Website, Phone Call to App Administrator & Phone Call to the Store
Real Time Application Demo
We know you want to see what the app feels like. Here's a video that explains each step of the Deliveroo clone app per screen. Take a look at the video and take the Demo for yourself to experience the professional profitability of the application.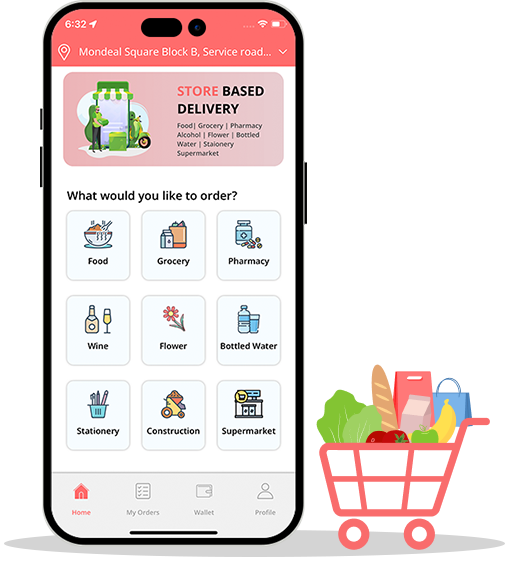 What We Offer
Our Rappi clone app is a business solution. We have built this all in one delivery app to ensure that it becomes the easiest way for you to make money. This is a holistic app aimed at catering to the massive requirement that is there in this world for getting things delivered from one place to another.
Gone are the days when delivery is restricted to sending parcels. Today, the business of delivery has evolved into a much more complicated sphere. Our focus is to ensure that our app is capable of helping you reach out to the maximum number of people. This is why our app is 100% responsive and work seamlessly in android, iOS etc.
7 Native Apps :
Native iOS Customer App
Native Android Customer App
Native iOS Delivery Driver App
Native Android Delivery Driver App
Native iOS Store / Restaurant App
Native Android Store / Restaurant App
Android Kiosk App for Food Ordering (Optional)
Web Panels :
Customer Web Panel
Delivery Driver Web Panel
Store / Restaurant Owner Web Panel
Manual Booking from Store Panel
Main Responsive Website
Ordering from Website
Manual Booking from Admin Panel
Billing / Accounts Administrator Panel
Administrator Web Panel to manage all Apps & Web Systems, Payments, Rates, Customers, Drivers, Stores / Restaurants, Reports, Settings, etc
Delve Into Our DeliverAll App
This app is a combination of multiple apps fused into one. Dive into the app to get an exact idea of how the app works. Click on the application that you need information on and see all the details.
Customer App
Delivery Driver App
Store App
View Step by Step Graphical Flow
DELIVERALL System Front End Website
A responsive website allows your users to order from the website which is a replica of the DeliverAll App. Take a glimpse of how web pages look and perform. The demo will explain how beneficial it is to have an App Website that is streamlined and everything is in sync.
Front end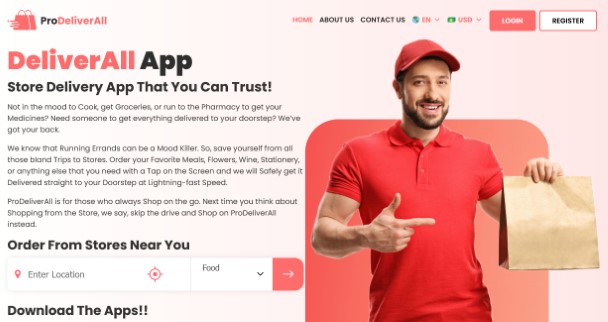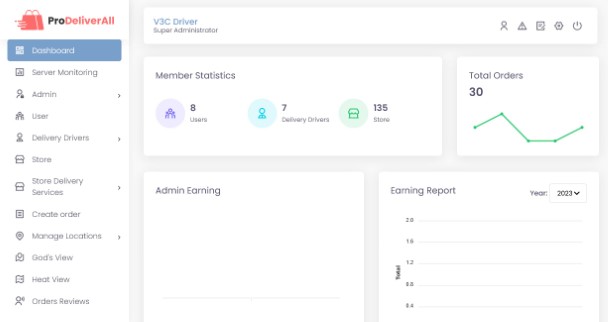 Admin Dashboard: Monitor All Activities
Handle your business in the most effortless ways. The App owner gets to keep an eye on every activity of e-delivery happening using your app. The Dashboard allows the Admin to monitor every transaction, location of active riders, earnings, and payables. Admin can send push notifications to users or/and riders and create promo codes location-wise targeting specific target users. Check delivery status and more.
Admin Panel
Advanced Features Tailored For You
Our experienced team of tech developers has designed the Glovo clone script with years of experience to ensure that this app is loaded with all the features that are important for your website. Here's a list of all the features in each component of the application.
Customer App
Delivery Driver App
Store App
Website
Admin Panel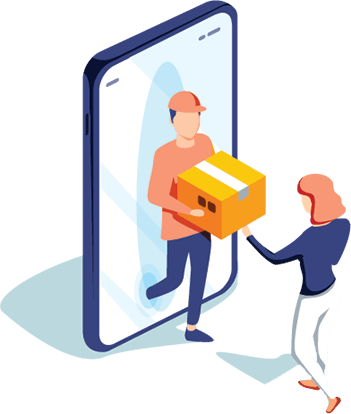 Easy Registration
Choose Store Types (Food, Grocery, Wine etc.)
View nearby Stores
Order now & get Items Delivered immediately
Place Multiple Orders
Take Away or Home Delivery Option (Contact Less)
Pay using Cash, Card or Wallet
Store Safety Guard Badge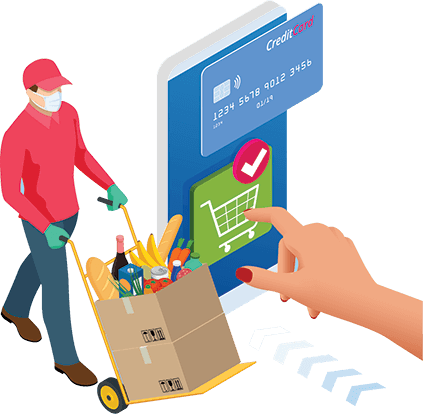 Manage Availability (Online/Offline)
Accept or Decline Delivery Request
Add multiple Delivery Vehicles
Track location on Map
Call / Message Customer
View Order Status
Earning Statistics
Manage Availability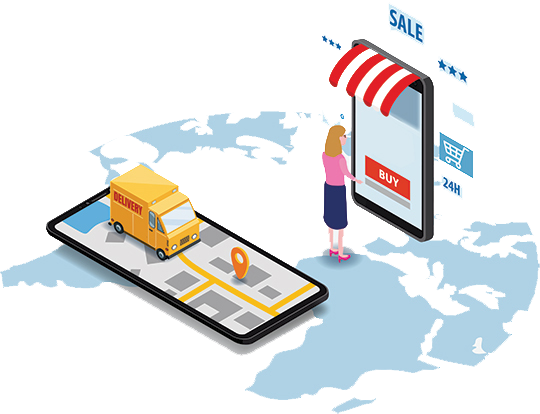 Manage Availability
Manage Orders
Manage Store Items
Track Incoming Orders
Earning Reports
Assign Delivery Driver
View Order History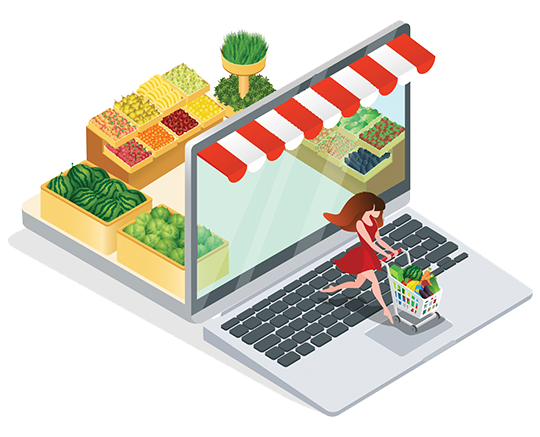 Social Media login and Signup
View nearby Stores
Place Order from Website
Manage Orders
Separate Panel for Customers, Drivers & Stores
Take Away or Home Delivery Option (Contact Less)
Edit Profile
View Order History
Attractive Dashboard
Clear View of Orders, Stores and Drivers
Manage Stores and their Documents
View different reports
God's view
Manual Ordering
Manage Promo codes
Manage Information Pages
Deliverall App Pricing
This is your one stop destination to making enormous revenues through the different deliveries you make. So, get an idea of what you get in the app when you purchase the same from us.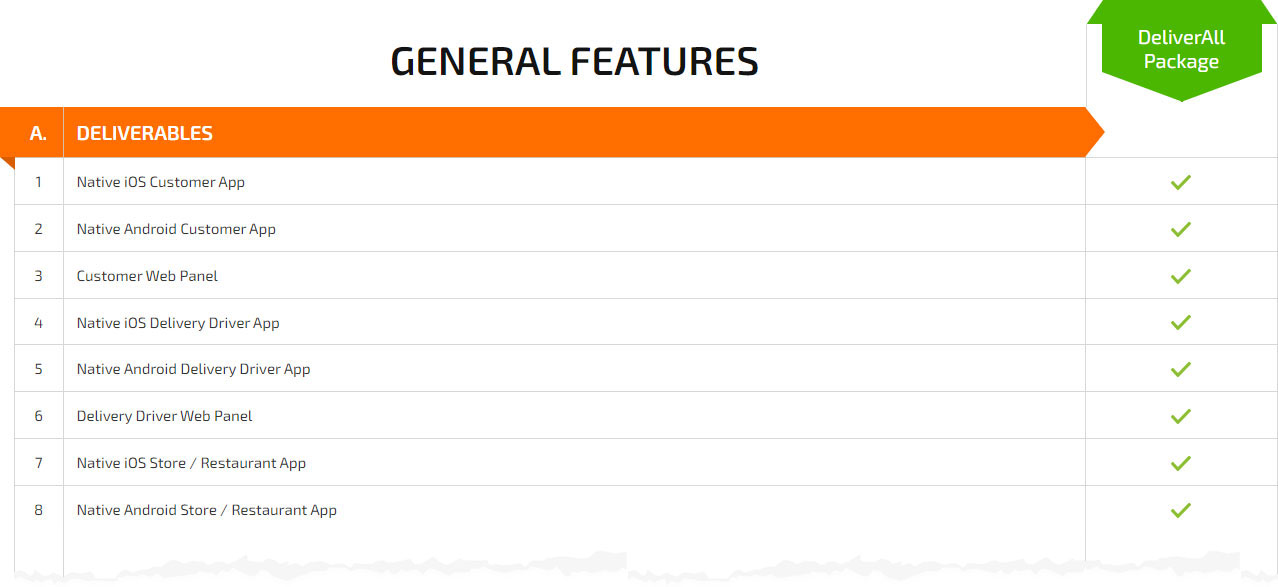 View Features & Pricing
Tutorial Videos
Reading can get boring! This is why; our team has compiled a list of videos that take you through the inner workings of our (soon to be yours) application.
CLIENT TESTIMONIALS
Our Clients are Happy and Share their Experiences working with Us. Watch videos of Hundreds of Entrepreneurs from around the world who Trusted us to Build their apps. And then, Decide if we're Right for you!
Need a Specialized Delivery App for One Type?
Are you looking to start a business with a specialized delivery service for just one type of delivery? Well, don't worry! We can do that for you. In case you are looking for just a Pharmacy delivery application, or food delivery app like Deliveroo, feel free to try our dedicated single delivery app types listed below. You can start your business quickly and easily with the help of these individual apps. Check them out!
Contact Us Now