On Demand Moto
Here Comes The Ubermoto Clone For Motorbike Sharing: Another Shareconomy Concept
A new of way of travelling together and helping in saving the environment as well as lining your pockets is now in the market, the Ubermoto Clone or the Ubermoto clone for motorbike Sharing. The Ubermoto clone is the latest product hitting the shelves and entrepreneurs are queuing up in hordes to start capitalizing on this unique concept that only involves an Ubermoto clone for motorbike sharing and an Uber-Moto 2 wheeler.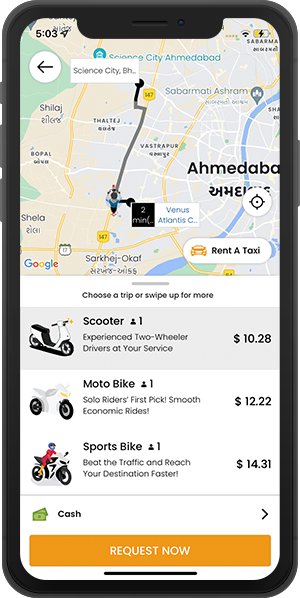 Free Features Of Our UberMOTO Clone
That Other Charge for
The Ultimate On-Demand Product
Approved by Google Play Store and Apple stores, the clone of Ubermoto is a 100% responsive site that will show up on all handheld gadgets, ranging from smartphones to tablets. To enable the site manager to manage the system completely, the package has the following subsystems and apps.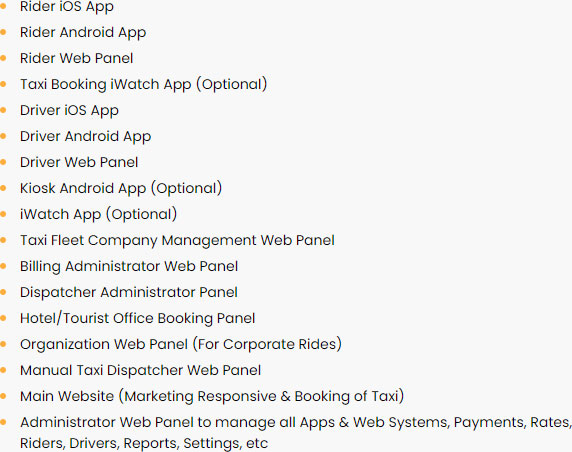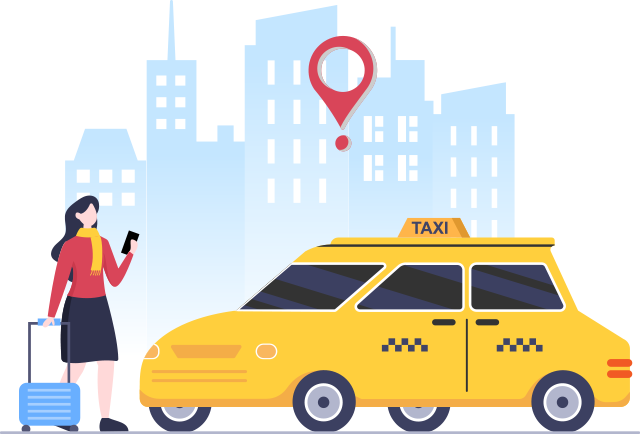 On Demand Bike Taxi App
Don't spend a dime where it doesn't belong! Take an on road trial of the whole application so that you can experience the magic first hand. Buy only if you like! Now, where else do you get that offer?
How Does The On Demand Moto Work?
Transportation is an absolutely necessary aspect of our lives today. Everyone needs to move from point A to Point B. But is transportation cheap? Not really! Here's where your app is going to play a central role. This is an on demand MOTO app that makes bikes and scooters right there for you as a taxi!
It is an only one of its kind concept and can be the cause for the augmentation in a whole lot of money for everyone involved!

Rider: saves money by going MOTO
Driver: gets to offer rides from his bike and make money
App owner: Earns a commission every time the app is used to make a booking

In order to use this app to book a ride on a bike, the user will be required to first download this app and register into it. The registration process is so simple! People can log in using their pre- existing social media ID's like Facebook or Twitter. They will also have the option of choosing to create a new account by putting in all their necessary information like name, email id, phone number etc.
After the registration process the drivers can accept rides and the riders can book rides.
Now, when the rider wants to book a ride, they will simply put in their pick up and drop locations and the driver can accept or decline the request.
If he accepts the request, they will get the map route to the pickup point. The driver reaches the pickup point and picks up the Rider.
In case the Driver rejects the request, the request is automatically sent to the next driver.
When the driver drops the rider at the desired location, the rider and the driver can rate each other!
The payment is made automatically through their credit cards or their in app wallet. In case the rider chooses to make the payment through cash, he or she is free to do that as well.
Best User Interface!
We understand that the basis of every successful company is their customer base. But in this app, we've done you one better! We have not only made the app absolutely easy to use and seamless for your Users but also 100 percent convenient for your service providers. This app makes it possible for you to offer cheap rides to your customers and giving anyone with a bike an opportunity to make money by helping people get places.
The app has been created bearing in mind that it is for the masses. So, regardless of whether your rider uses Android or iOS, he or she will be able to book rides. Even Drivers with either of the technologies, Android and iOS can offer and accept rides easily. Your app been carefully created so that it is accessible by EVERYONE! It has a 100% responsive design and a stunning interface which makes sure that it works impeccably over handsets, tablets PCs, laptops or any other digital assistant!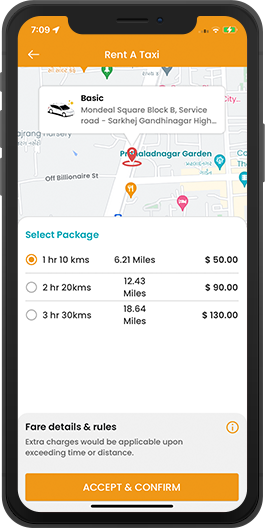 The Ubermoto Clone
For Motorbike Sharing App That Will Take You Places In A Jiffy
The Uber-Moto Motorbike is a classy ride for someone who likes the feel of the wind in their hair, and for whom the roaring of the engine is music to the ears. By sharing a ride on one of these beauties, you help reduce congestion on the road and help in reducing pollution.
As an entrepreneur, you can help the world share their two wheel rides with a passenger and make a bob or two in between. Ride your way to your first million with this amazing product! Fast, Reliable and Affordable - Not the bike, but our Ubermoto clone for motorbike Sharing App
The Ever-Returning Safety Deposit Box
Designed by the best in the business, we will ensure that we are with you, for you, from your initial enquiry until the time you are 100% self-reliant
The system is launched in just three days
Installation on web server and App stores is free of charge
For every Uber-Moto motorbike ride booked from your site, you get a fixed commission.
An easy money making business, with minimal investment
Can be operated from anywhere and anytime in the world
A unique license will safeguard your product from theft and poaching
Your app and web panels will only have one brand name - yours
Cash and credit payment modes available. Credit card payment is done automatically once the ride is complete, whilst the cash payment is made directly to the driver.