What Is the Talabat Clone?
Talabat Clone is an on-demand delivery app that provides food and grocery ordering and delivery services along with deliveries from stores, pharmacies, stationery, wine shops, florists, and more. Stores and restaurants can control their business with this platform, users can order, track, and pay for the services, and The app admins can earn attractive profits by launching the app. Talabat app clone is a well-optimized and feature-rich pre-built solution that allows you to launch the on-demand delivery app in less than a week.
The ready-to-launch app will give your competitors a tough time. The app is "inspired" by the famous Qatar-based company, but it has more features, a higher-quality appearance, easy navigation, and a user-friendly interface. Launch your own on-demand delivery business like Talabat but with the benefits of easy sign-up, biometric authenticated login, wallet-to-wallet transactions, live location tracking, and more. Each time a user books a service on your app, you make money!
Stepwise Workflow of the Talabat Clone Script
See how deliveries are placed and processed, and finally, reach customers' doorsteps.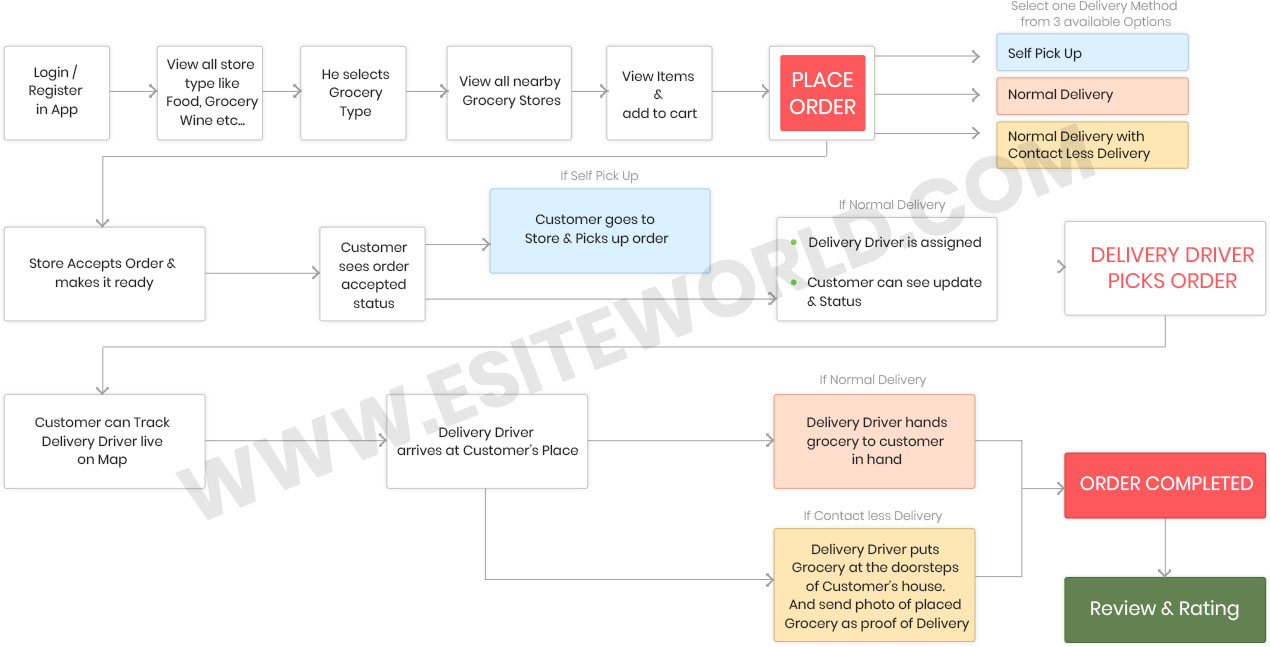 On-Demand Food, Grocery, and Other Items Delivery App
We don't just deliver an ordinary on-demand food, grocery, and other goods delivery app! Our Talabat Clone app is designed and coded to bring massive success and huge profits to your business. So, we offer multiple premium services with the purchase of the app.
Check Out How Our Talabat Clone Works
Excited to see how this on-demand delivery app works? Swipe through the different app screens of our customer app, delivery driver app, and store app, to get an idea of how this delivery app works exactly.
Customer App
Delivery Driver App
Store App
View Step by Step Graphical Flow
Download and Try Talabat Clone Demo App
Try the demo app by clicking on the following links and downloading the Talabat app Clone on your own device! Test the user, driver, and store app on your iOS and Android devices before you invest your hard-earned money in it!
What's in Our Talabat Clone Script Package?
Check out the detailed list of features present in your clone app and its pricing. Look at the paid add-ons and freebies that you will get with the purchase of our on-demand delivery app!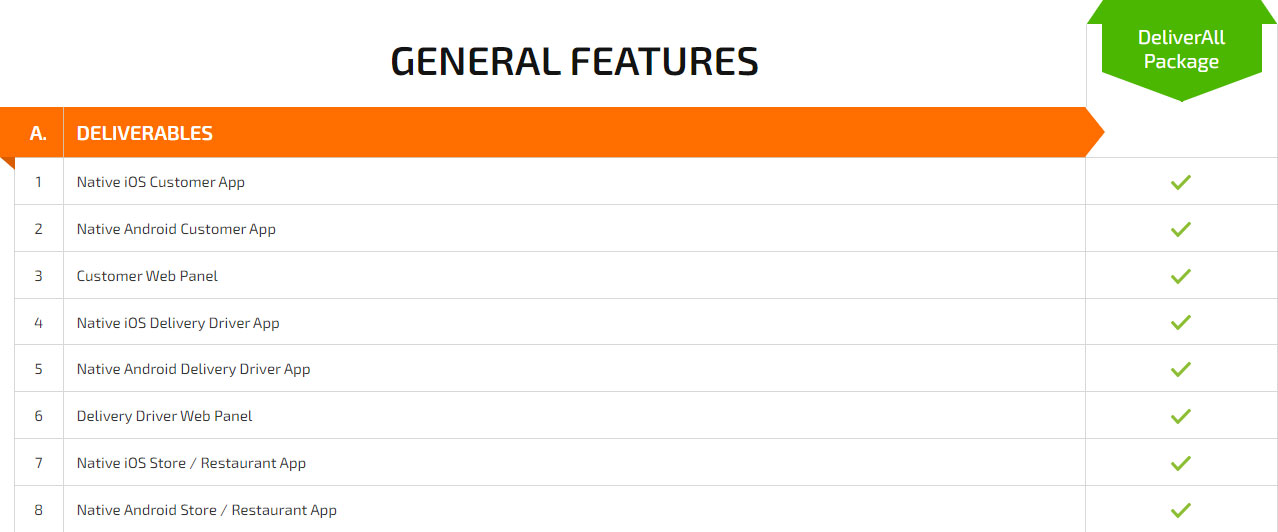 View Features & Pricing
Who Can Do Business with Talabat Clone?
If you are determined to launch a super app for on-demand deliveries, then, this app is for you! From a single outlet to a chain of stores and local stores in various cities, anyone can grow their business with our Talabat Clone.
Launch Your Own Talabat Clone in One Week
We are the white-labeling experts you need!
With over a decade-long experience in the industry, we have launched more than 1320 apps! Through the years, we have established a transparent and quick delivery process. We have already established a record of developing and launching apps in less than a week. Integrating all the features and services you need and rebranding the base app with your name and logo, we make sure everything matches your branding!
We add your preferred currencies, languages, payment, and SMS gateways so that users can easily browse and book your services. Without an excuse, you get a fully-functional, well-established app for food, grocery, and other items delivery.
Post-developing your Talabat app clone and getting your approval, we launch the app on Google Play Store and Apple App Store, under your accounts. From developing the app to solving technical issues and providing annual app upgrades, we have got your back!
On-Demand Apps We've Built to Date!
We have developed some of the most profitable and value-driven on-demand apps to date. We have designed and coded these apps after backbreaking research and analysis to help you achieve skyrocketing growth and profitability. Check out our top-shelf products here.
See Why Our Clients Are Proud of Us
Watch over 100 testimonials of our clients from all over the world and see what makes them say "we love your products"!