Gojek Clone Base App - 7 Components of KingX
When Smart Entrepreneurs like yourself invest in an App like Gojek, you are destined to be Fabulously Rich because you earn Commission for every Service Booked and Order Placed Online through the App. Your Customers will be able to use most Trending and Useful Services like Taxi, Transportation, Logistics, Online shopping with Immediate Delivery, Ride Share/Car Pool, Food and Grocery Delivered right at their Doorstep, Health Care/Medical Services, Buying/Selling/Renting Cars - Real Estate - Other Items, Money Transfers and other 101+ Businesses.
Your Customer can also avail Services of Car-Washer, Beautician, Massage Therapist, Fitness Expert, Hire Handyman Services such as that of Carpenters, Electricians, Plumbers, Painters and Home Cleaners. Also, send Parcels from X to Y Location within their City via Delivery Drivers. And can even Hire a Personal Shopper to do Shopping of all Kinds of Items and then Deliver to their Home.
V3Cube's KINGX PRO APP is the Perfect Solution for you. Its Modern-day Services and Handy Features allow your customers to Book Video Consultations with Doctors, Tutors, Fitness Coaches, and more. Service Bidding: Our newly added Feature allows your customers to Post Tasks and receive Real-time Bids from Handymen. That's not all! We recently Rolled out Additional Features that let your Customers discover nearby Cafes, Gyms, Spas, etc. and track their Loved ones in Real-time.
This App covers all Top Money Making Categories and Services that will assist you in making quick Money. Greetings, My Smart Entrepreneur, if this is the Super App you look for your Business, then look no Further. Our feature-rich App will tenfold your profits in no time! Contact us for launching your Own App and to make good money easily.
Taxi
Booking

Order Food, Grocery & More

Send
Anything

Hire Genie or Runner

Online Video Consulting

Bid for
Services

On-Demand Services
Taxi Deliver Anything, Anywhere Food and Store Deliveries Online Video Consultation Bid for Services On-Demand Services Send Anything
Newly Available - 7 Paid Components of KingX Pro
Below 7 Components are available as Paid Components. These Components are Developed by us keeping in mind that since you are already going to launch Super App why shall it miss any other Category of business that are used a lot by normal people and also bring easy money.
We have developed 7 New Components, available as Paid Add-ons with the Base App. Every New Component is widely Popular Worldwide, including in countries like the US, Canada, Indonesia, the UAE, etc. Moreover, you can Earn 2X your Profits by launching these Paid Components.
Buy, Sell &
Rent Real Estate
Buy, Sell &
Rent Cars

Buy, Sell & Rent General Items

Car Pool

Medical
Services

Track your Family & Employees

Explore your
Nearby Businesses
Buying, Selling & Renting Real Estate Buying, Selling & Renting Cars Buying, Selling & Renting General Items RideShare / CarPool Medical Services Live Track Location of their Family Members & Employees Find Nearby Businesses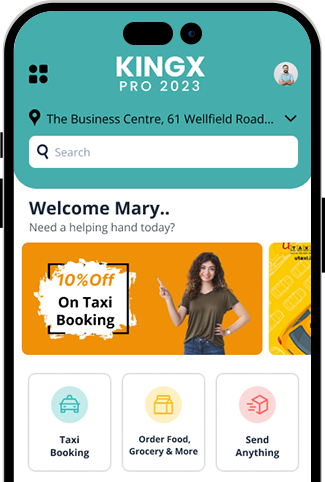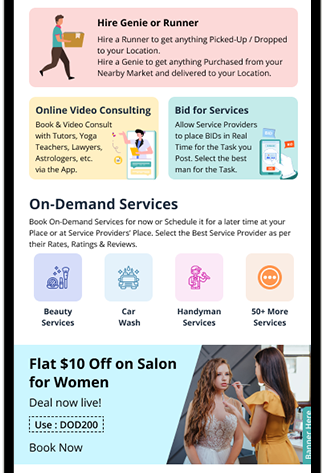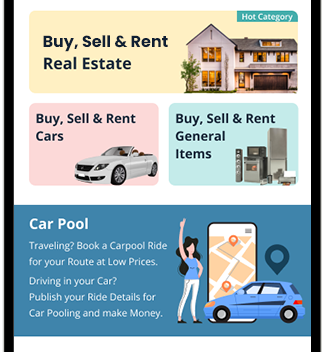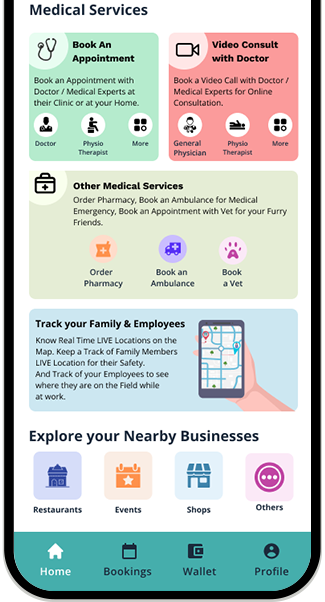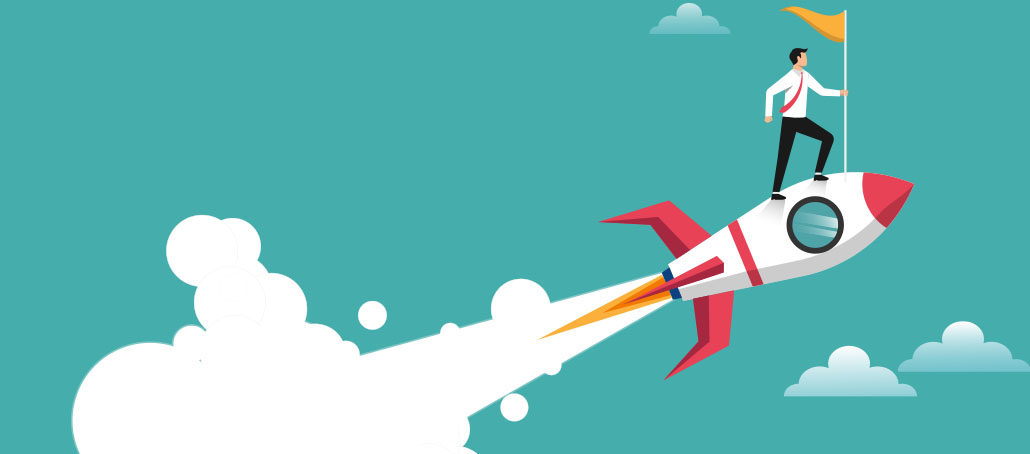 Go Live in 1-2 Weeks
V3Cube has helped Thousands of Entrepreneurs launch their Apps successfully since our Establishment! We have a Proven Track Record of launching Market-tested, Fully functional Apps. We take pride in understanding the On-demand Service Industry better than anyone else. Well, we're simply the Best at what we do: Deliver High-quality Apps quickly!
We are here for your assistance 24x7! So, Contact Us if you have any questions about V3Cube's KINGX Pro App. We can help you with everything from Developing and Launching your App to After-sales Support, customization, Free Upgrades, and more!
InDrive Clone and Uber Clone
Introducing GoJek Clone's with Most Advanced Taxi Booking Options
Presenting Gojek Clone App, offering a Quick, Easy and Affordable Ways to Book Taxis. We offer App Owners the choice of Two Algorithms for Taxi Bookings : the Standard Uber-like Flow or the Innovative InDrive-like Bidding Flow.
Standard Uber like Taxi Booking Flow: This is the most generic Flow.
This Booking Flow is followed by Uber and most famous Taxi Apps around the World.
This Flow works like Uber where User Pays as per the Rates defined for Vehicle Type, Distance and Time.
InDrive like Taxi Bidding Flow : In this process, the user initiates the Ride by entering a "Bidding" price that they find suitable. This price is proposed to the Taxi Driver. If the Driver agrees to the offered Price, the Ride is confirmed. This unique system allows users to suggest a price they're comfortable with and gives drivers the option to accept or negotiate, resulting in a mutually agreed-upon fare for the Ride.
We have above two Flows for Taxi Bookings, packed with the Trending Features and an Easy-to-use Interface for both iOS and Android platforms. If you're in Search of a Efficient Taxi Booking Process, we've designed this App with the aim of helping you stay ahead in the competition by adapting to industry changes.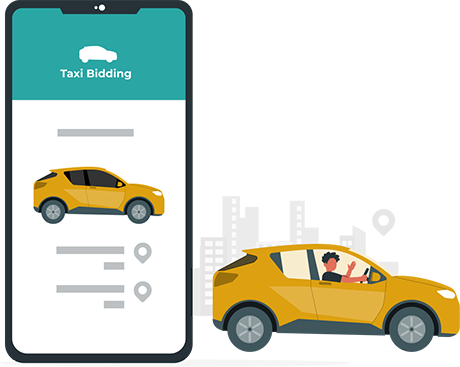 How Our Gojek App Clone Works?
The KINGX PRO APP combines more than 101 Services into a Single App. With a Single Login, your users can Book Taxis, Send Parcels, Order Food, Video Consult, get Bids from Handymen, etc. Additionally, they can Find and Hire Service Providers and Buy, Sell, or Rent Cars, Properties, and General Items. But that's not all! KINGX PRO APP also offers Peer-to-Peer Carpooling, Medical Services, Exploring Nearby Businesses, and Tracking Loved Ones on the Map.
Users feel happy about being able to Book such Numerous Services via a Single App. As they don't have to Download and Register tens of small Apps to use the Services that we offer via our All in 1 App.
Using KINGX PRO APP, Service Providers can quickly Find Jobs and offer more than One Service to Make additional Money. For example, a Taxi Driver can also offer food and grocery Delivery Services.
Need more information on how to clone a gojek app? Dive in now to find out!
Application Flow
Clients Value Our Timely Delivery and Market-Proven Apps
Actions speak Louder than Words. Watch 100+ Video Testimonials to learn how we Deliver Mature, Market-tested, and Functional Apps in 7 days.
We are grateful to each of our Clients for their heartfelt Compliments. At V3Cube, we always Deliver on our Promises. That's why our Clients always Praise us for our Excellent Work Ethic and Professionalism.
Did you know that most of them have already started their Second or Third Projects with us!! And many of them are working with us since more than 5 years.
We are indebted to our Clients for believing in us and giving us an opportunity to serve them!
Gojek Clone Script - Ultimate Business Solution
As a brand and a company involved with on demand service provider apps for over a decade now, our efforts are not just confined to providing you with a front end or a shiny new singular app. Instead, our team dedicates its expertise and research to build and provide an entire business arrangement or a holistic system that is a practical solution for the market. To keep up with the consistent progression of the business we arm you with Mobile Apps, Web Panels and even Kiosk Apps with the purchase of our White Label Gojek App Clone.
Take a look at everything we offer to facilitate your businesses in Countries like Malaysia, Philippines , Cambodia, Indonesia, Thailand, Vietnam and USA. its seamless operation and its growth.
User Apps
iOS App for User
Android App for User
Web Panel for User
Android Kiosk App for Taxi Booking
iWatch App for Taxi Booking
Driver/Service Provider Apps
iOS App for Driver/Service Provider
Android App for Driver/Service Provider
Web Panel for Driver/Service Provider
Store Apps
iOS App for Store
Android App for Store
Web Panel for Store
Android Kiosk App for Restaurants for Food Ordering
Website & Admin Panel
Main Website
Dispatcher Panel
Billing-Accounts Panel
Administrator Panel (Administrator Web Panel to manage all Apps & Web Systems, Services, Categories, Payments, Rates, Users, Drivers, Service Providers, Stores, Reports, Revenue, Profits, Settings, etc)
Supporting Panels
Corporate Organization Panel
Hotel-Tourist Taxi Booking Panel
Service Provider Company Owner Panel
User Web Based Panel for Taxi Booking & Food & Grocery Delivery.
Tracking Android App
Why Invest In Gojek Clone KingX Pro Apps?
This Multi Service App lets you Start making Money from the day one you go Live. This GoJek Clone Script covers all major and latest Trending Services that a Customer would expect from a Commercial Mobile App. This App Covers the Categories on which a Customer happily spends Money to get Services that would make his life easier.
How you as an Entrepreneur and App Owner make Money via this App? Every time a User Access or Books any of the 101+ Services, you as an APP Owner will make Money as Commission or Subscription Fees on the Money a User Spends on App. Eg. A ride is booked on the App, you make X% as Commission on Total Fare. A Patient books Appointment with Doctor and pays for the Consultation, you make Y% as Commission. You also earn via Advertisements. And from the Fees taken from Users for allowing them to Post detail of their Cars, Properties, Businesses, etc for Sell-Rent on the Apps.
Take a Free Live Demo of the App
Pricing and Features
The success of the App depends entirely on the Quality and Multitude of Features that are Integrated with it. For details on exactly what you get for the Money that you put into the App, take a look at this Comprehensive List of every Major Feature right here.
Don't find something that you are looking for? Well, worry not! If there are some Features that you'd like to include in the all in one app but don't see in our Gojek Clone software Price List just reach out to us and speak to us about them. And we will get your Custom Additional Requirements Analysed by our Tech Team.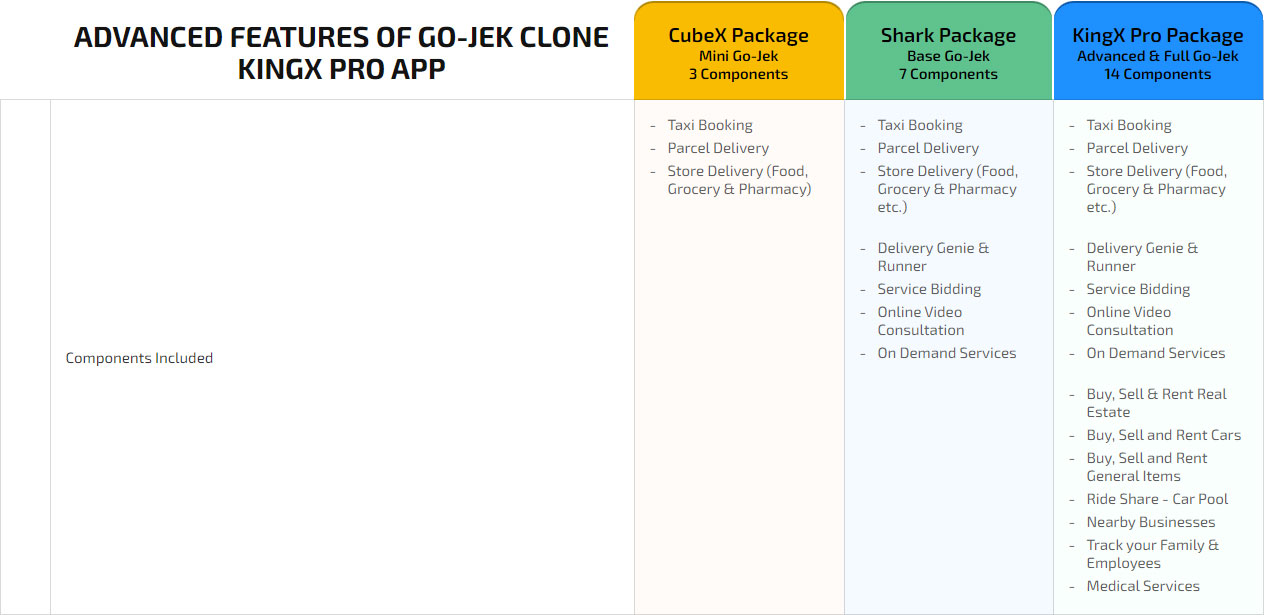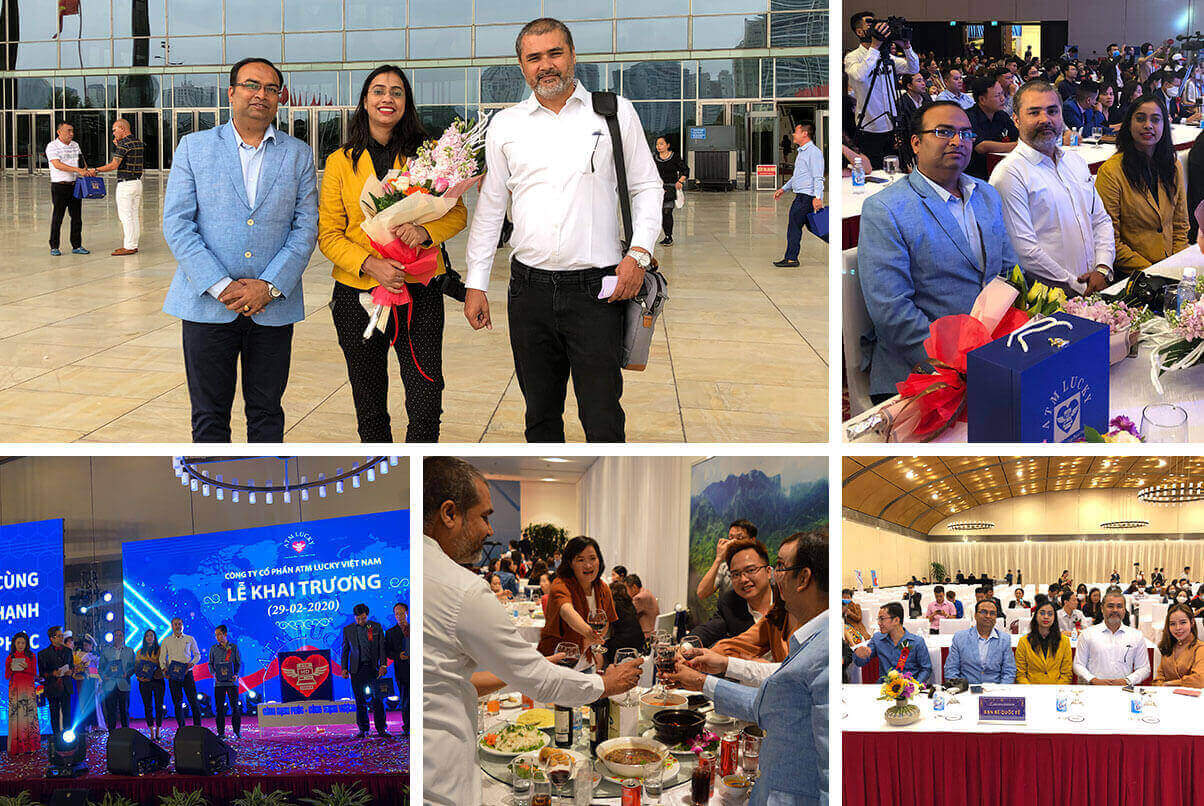 Know More about the Gojek Clone Kingx Pro App
Look at our New App's Workflow, Web Features, Pricing, iOS & Android App Features, Paid add-ons, etc.
View Graphical Flow

Graphical flow of the app. Understand everything in an easy step by step way to ensure that you understand how the app works in detail before you spend a single dime on it.

View More →

Web Panel Visuals

Get to experience exactly how the web panel looks right here. Take a look at the demo and understand how you can ensure that the app functions smoothly.

View More →

Features

Loaded with the best features in the industry this Gojek clone script is the best all in one mobile application solution of NOW. We offer the best features in an all inclusive package with no Hidden Charges.

Add ons and customizations

Need more than you are offered? Don't worry at all! We bring to you the best possible customizations and add ons! Just name your requirements and we will get the most affordable pricing for you!

Pricing and Purchase options

Not a big business? Just a startup like Gojek? We have an option for you! Or are you a business giant, preparing to take over the entire market with your new app? We have the best package options for you!

View More →

More Info

Robust, Easy-to-use, Feature-rich, Business-savvy Solution makes ordering different services a breeze for your users. New Features, Improved UX/UI, New Components and there is much more to explore.

View More →
Each Component Explained in Detail
Check below Video's to understand the Major features of the Gojek app Clone. The Video in centre is summary while each Video on Left and Right explains High Level Flow of all Base and Paid components. The Video's also have Subtitles so you can understand them in easy way.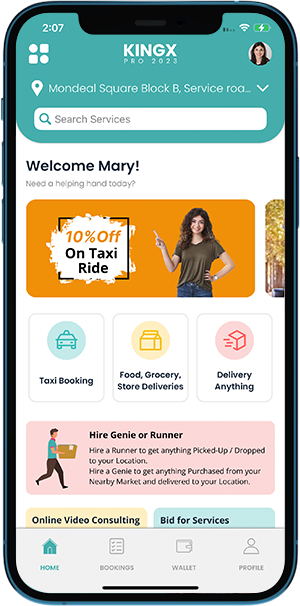 KingX Pro

Paid 7 Components
We Deliver What We Commit
See this video to know about the commitment we hold to what we say.
We keep our Promises and are Confident in Our Services, which makes us different from others.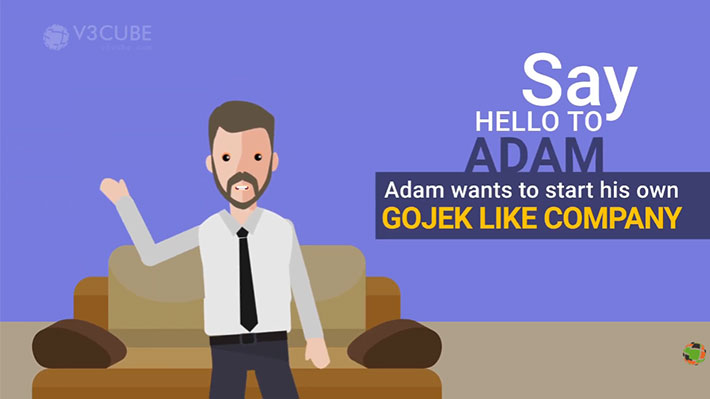 Smooth Delivery of Apps
Once you have placed an Order with us, see how we Deliver the System to you in most Timely manner and Smooth Process. Once an Order has been placed with us, we Prioritize Delivering the System to you in a Timely and Smooth Process.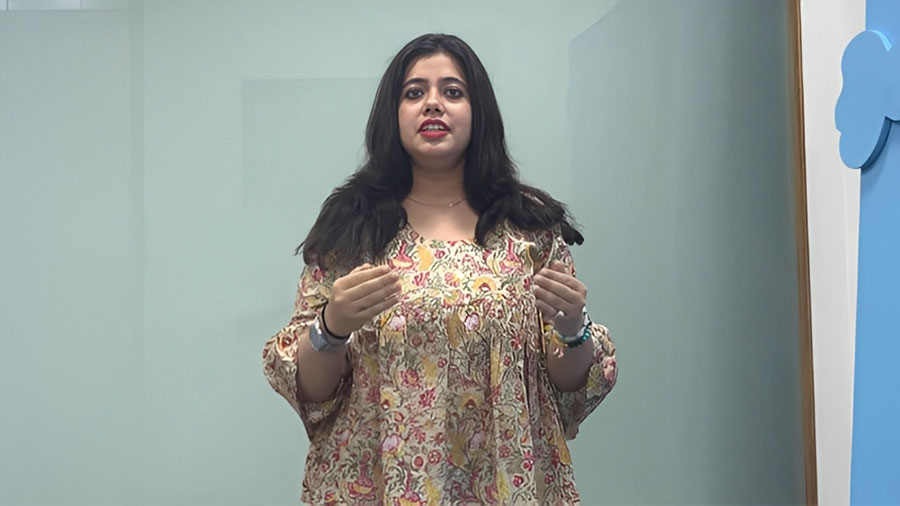 Clients Worldwide Trust and Visit Our Indian Office!
We love hosting! Apart from that, we also believe in ensuring that our Process is an absolutely transparent one. This is why, we Encourage and Welcome our Clients to Visit our Office so that they can meet us and discuss their Requirements in Detail. And be with us while we Setup and White Label and Launch their Apps in their Presence from our Development Centre. Clients from all over the world Visit Us, Speak to Us, Experience the App being built to their Specifications in Front of them, interact with our Development Team and socialize with us over a game of Golf or over our Traditional Food.
Clients from All over the World Invite Us to Visit Them!
Being number one in our Category, we are invited by a lot of clients to their Country for discussion of their Plans and Ideas for their New Businesses. Being in this Industry for more than 18 years, we have gained a lot of Experience, have Delivered Hundreds of Successful Apps, and travelled to numerous Countries, we can thus help you too in Setting the Tech Part of your Business. And also in Framing the best Payment and Operational Flow that will match with Rules and Regulations of your Country so you make Money without much hassles. Feel Free to Invite us to your Country to meet you and Discuss your Project's Requirement in Detail. We will be happy to meet you.
Testimonials from Clients all over the World
The best part about working with clients from across the whole world is the ability to communicate with them and to grow your knowledge about market behaviours and trends spanning across geographies. Since we've been in this foray for over 8 years, we are proud to say that we have caught on with the pulse of the market and out our best effort to product flawless and seamless apps. Take a look at what our clients have to say about their experience in working with us, the quality of our apps and, of course the strengths and experience of our team.
FAQ
I have your KingX App. I now plan to expand my Business and wish to have all New 7 Components that you are selling as Paid in KingX Pro App. Can I buy new KingX Pro App with all New Components and New Design?

Yes. Please contact us and let us know what all you want from New KingX Pro App. And we'll get you best solution.

Does the Apps have limit on number of Users, Service Providers and Stores?

No. There is no limit. Unlimited Users, Service Providers and Stores can Register on the Apps and use it smoothly.

What is the website for?

You will be able to show your presence on WWW - internet using Website.
The SEO Friendly Website also allows Registration, Booking of Major Services.

How powerful is Administrator Panel?

Through the Administrator Panel, you may control all Users, Finances, Settings, Payments, Reports, and App settings, among other things. You can control the entire system with the Administrator Panel's help because it is so dynamic, strong, and user-friendly.

Does V3CUBE provide support?

Yes. We do give 1 Year Support Services for Bugs

Are your Source Codes modifiable/editable?

The code is 100% scalable and can be customized according to individual needs and requirements for the Domain for which you purchase the License.

How does V3CUBE's Technical Support Work?
How can I report Bugs to you?

Customers can share their worries and/or issues through our comprehensive bug-tracking system. Each customer receives a special number, and their requests are handled in the order they obtained their number. Additionally, you can call, text, use Skype, or send an email to your technical manager.
Does your company offer post-delivery maintenance?

Yes, we do provide. In accordance with the needs of the task, we do offer post-delivery maintenance at various price points and slabs.

How V3CUBE ensures confidentiality?
Will you sign NDA with me?

To ensure Client Confidentiality, we follow Industry Norms by signing a Non-disclosure Agreement (NDA). Operating under an NDA is our Standard Practice.

Do V3CUBE sign contracts and agreements?

Yes, in addition to contracts, we also sign service level agreements.

What Is the Delivery Time for the New App?

We will get the system ready in 1.5 - 2 weeks provided you get us all detail on time.
Once system is ready, you can then go live immediately.

How can I get access to the demo?

Please email us and we'll prepare special Demo for you that you will be able to try and test in real.

Do I own my website and Apps completely?

Yes. The Website and Applications licensed for your Domain will be completely in your authority. You will be its owner.

I plan to use your Apps as base and want to develop my unique logic on top of your standard Apps.

You can surely purchase our Apps and use them as Base. Since you also get Licensed Source Code, You can either hire us to implement changes and make enhancements suiting your apps or you can get them improved by your local technical team.

My Query is not on your list. I need more detail.

Feel free to contact us on [email protected] and we'll come back to you with the replies within 1 working day.
Gojek Clone Script: Every Entrepreneurs First Choice
We have the solution for you if you have always dreamed of owning a ground-breaking and simultaneously making your business successful. This is the best and quickest way to launch your On-demand Business.
The world is migrating towards single apps that can offer multiple services. With the help of this application you will be able to rule the market in no time! You will be able to make money each time someone uses the app to book any kind of service using the app.
Our App can help you Make Money by providing every Service People want. So, whether Users want to book a Doctor, Plumber, Beautician, etc., our App has all the Services under One Roof.
Empowering through Gojek Clone in Indonesia
V3Cube Gojek Clone Script is suitable for all businesses sizes who are looking to venture into On-Demand Market. KingX Pro is a fully-functional ready-to-launch app with Novel Features and Two New "Happening" Categories "Service Bid" and "Online Video Consultation" making it both captivating and effective.
We know how you respond to your users' needs to be "available" anytime and whenever they need you. Our KingX Pro business model allows your startup or firm to evolve faster while providing unparalleled services to your users.
On-Demand Multi-services App is a multi-module Platform that comprises more than 101 services on the go.
The Super App, which is available for iOS and Android, offers a feature-rich On-Demand experience for all users. With our comprehensive app Solution, you can finally give your on-demand service business aspirations wings.
Launch our ready-to-use Super App, which has been deliberately developed with Exceptional Features and has been rigorously tested which makes it a superb on-demand platform.
Our White-labeled app, enabling entrepreneurs may completely design and rebrand their Super Apps using App Solutions, based on their local needs and preferences. Invest In The Ultimate Profit-Making App Of The Century! Gojek App Clone is mega App for the On-Demand Service Industry.
Taxi
The first component of the application, it allows your user to book a taxi in the same manner when done through Uber. All they do is enter the app, tap on taxi and provide their pickup and drop locations respectively and thereafter go to their desired destination with ease thereby making the process quick, suave and comfortable on a whole for them.
Delivery
This is another very important feature available in the application. This allows your users to basically send across just about anything from one location to another. The app is a convenient medium for people to send any item from point A to point B.
With this app, the user can send across any item such a wrist watch that a User left at their friend's place the previous night or a few bags of cement that need to be sent from the warehouse to the construction site.
DeliverAll
This is probably the most interesting component of your gojek clone app and the reason for your instant success. The DeliverAll part of your application will basically empower your users to purchase items and get them delivered to your doorstep instantly!
This part of the application not only enables you to send items, but also allows you to be able to add items to cart and shop for them instantly and make payment for these items directly using the app. The possibilities are unlimited.
You can have a restaurant app like Zomato, grocery delivery app like instacart or a Wine delivery app like Saucey or even a bottled water delivery on demand application just as you like right in the app. The more the people use these apps, the more you stand to earn.
Online Video Consultation
Keeping in mind the "Social Distancing" trend, we have made it simple for your users to accomplish chores without leaving their homes.
Online Video Consultation allows the user to connect "On-Demand" or "Schedule Later" their video sessions with verified service providers like Doctors, Lawyers, Tutors, Fitness experts, Yoga trainers, Astrologers, etc.
Easy to connect using Android or Apple device for face-to-face video conferencing in just a few taps.
Service Bid
The users can post their "Job Detail" in Handyman Category that helps them to complete any project, big or small within their budget and deadlines.
The Service Bid category matches the "Job Detail" request from the service providers. Thus, allowing the users to make an informed decision based on their past work, ratings, the price quoted, etc.
Delivery Genie
A delivery driver will purchase items from nearby stores and deliver them to the user's doorstep per their instructions.
Your users can have anything picked up, dropped off, or delivered anywhere they like in their immediate area using Delivery Runner.
On Demand Services
There are 52 different kinds of services being offered through the app including On demand plumber, on demand electrician, on demand, dog walker, on demand physiotherapist, on demand doctor, on demand tow truck, on demand beautician, on demand massage therapist, on demand maids, on demand home cooking, on demand dance teachers, on demand fitness trainer, on demand handyman, on demand babysitter and much more.
This essentially allows the user to select the services that they are interested in and choose from all the options that the app provides. The app takes a look at all the different service providers in and around the area and sends the user a curated list.
The List also includes each Provider's Price and User Ratings. Thus, simplifying the process for users to Find and hire the most Suitable Service Provider for their needs.
Latest Features of Clone Gojek
Clone Gojek App can seamlessly handle numerous deliveries and different services, inclusive of Goride, GoCar, gosend, gobox, gofood, gomart, gomed, gofitness, on demand bike etc.
The New Happening Features Of Super App development Include:
Taxi booking iWatch App
Login using Face ID and Fingerprints
Driver Reward Feature
Back to Back Trips
Country-wise Different Payment Gateway Support
Facebook Pixel Support
Facebook Ads Integration
Google Ads Integration
Provider Image Gallery with Videos
Multiple Credit Card Management
Item (Deliver All) photo with video and multiple images
And much more.
Get your language and Currency!
Our app is a global one. Our dedicated team of experts have sat down together to bring one of the finest apps in the world such that it can be launched anywhere in the world. We want to make sure that your business is a success anywhere in the map.
So, we integrate the language and currency of your choice into the app so that you can go ahead and launch it. We are there to back you at every step! This is one of the best turnkey solutions that you need!
Take a free Gojek Clone App demo now and get amazed with all the possibilities.