Uber for Pizza Delivery App Discover Free Feature Array
The Perfect Script
Uber for Pizza Delivery App are based on our top selling Taxi Apps which are pre-approved by the Google Play Stores and Apple Stores. The Pizza Delivery Website, Driver/Carrier & Customer Web panel's are 100% responsive which will show up on all personal digital assistants such as iPhones, iPads, all types of Smart Phones, tablets and PC Browsers.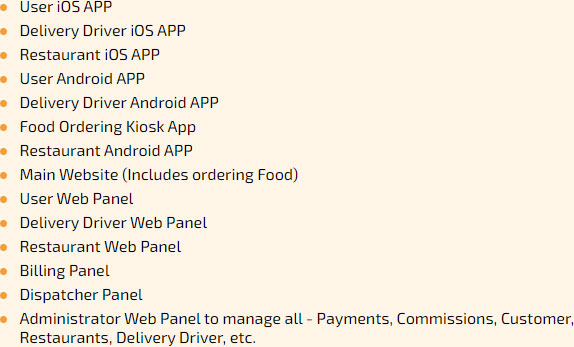 Discover Top Features of Our Latest Pizza Hut Clone


The Graphical Flow Of On-demand Pizza Delivery App
A Preview of Your on-Demand App in Visual Format

Customer App

Driver App

Restaurant App

View Step by Step Graphical Flow
Discover our Pizza Delivery App See How It Works!
Explore the exciting opportunity to invest in the thriving global pizza industry. Become the go-to pizza provider by owning a digital Pizzeria that caters to hungry pizza lovers on the go.
To get started, pizza enthusiasts can download the app and register their personal information with the App.
They can log in with social media credentials or create an account with their email address and contact information.
Once the user has logged in, they can view all the nearby eateries offering Pizza Delivery.
The user selects a pizza category, then chooses the pizza size furthering to the checkout process.
Users can securely enter their payment details and choose from cash, card, or in-app wallets. The payment is processed when the order is placed. Cash payments can be made upon delivery.
Once the pizza order is placed and the restaurant is notified. Nearby delivery people are also notified.
Upon acceptance, the delivery person notifies the user and restaurant. The restaurant prepares the order, the delivery person picks it up, and the user tracks the pizza on a map.
Upon delivery, the delivery person marks the order as delivered and the payment is processed automatically. For cash payments, the user hands over the cash to the delivery person.
After the experience, users can rate and review the pizzeria and delivery person. Delivery people can also provide feedback.
Pizza Delivery App: Satisfy Hunger and Boost Earnings
Our fast paced lives, professional and personal demands leave us with very little time to do mundane things like cooking. What's more, when we do get down to cooking, it's difficult to satisfy the cravings for everyone. Therefore it is just easier to turn to an all time favourite of all, pizza. And a pizza on the go is the perfect icing on the cake.
That is why your business will flourish because you are catering to an international mass, of all ages, from tots to adults. Rain or the sunshine, winter or summer, its pizzas everyone wants and you will be there supplying them. No cooking or delivering. Just earning from the facility you have provided for all pizza lovers - linking them to pizzerias. Invest in a digital Pizzeria and start earning in two days only.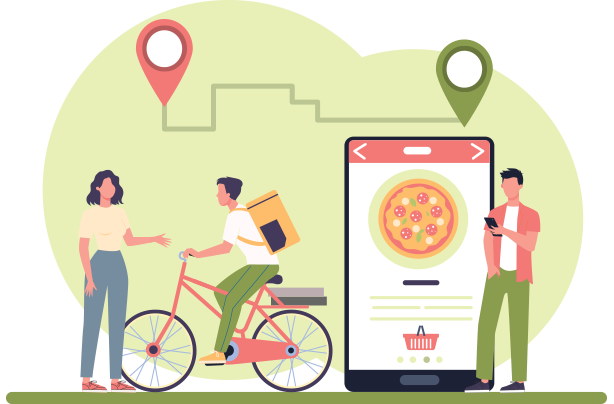 4-STEP APP LAUNCH FORMULA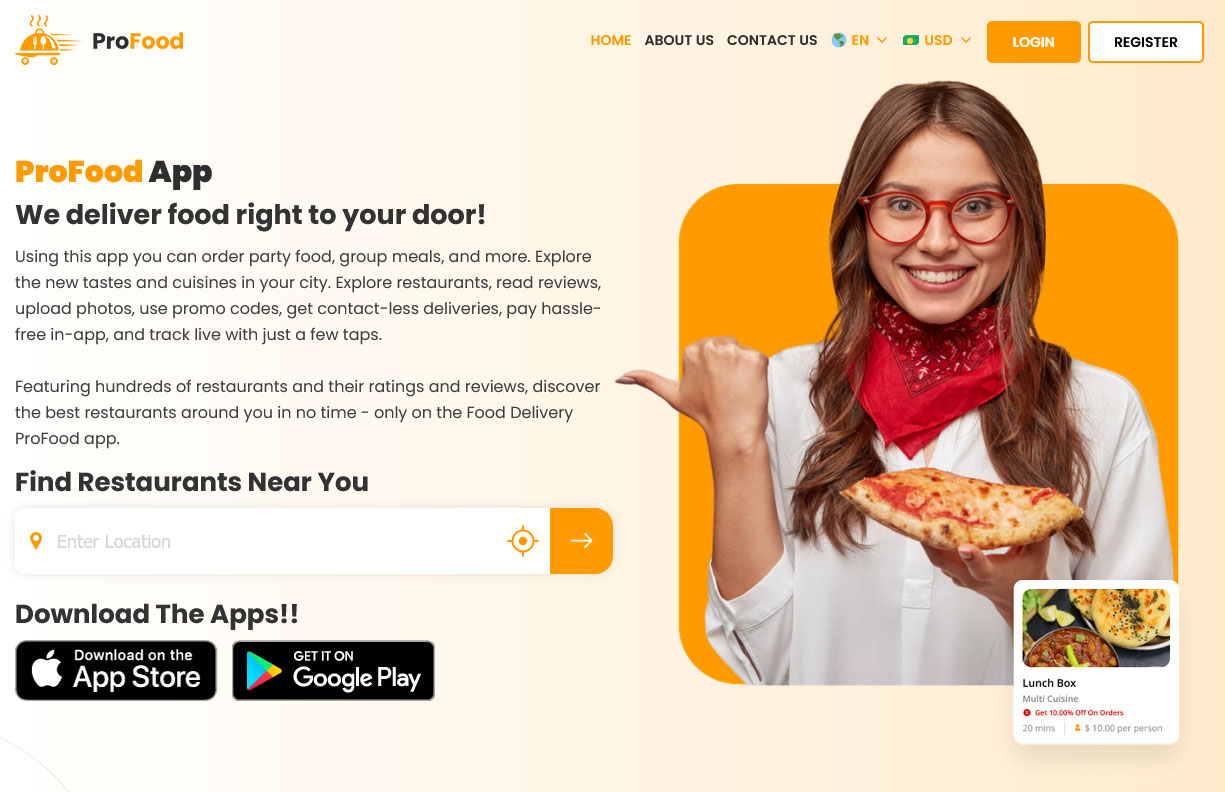 Front End & Admin Panel
Our On-demand Pizza Delivery App Solution is a comprehensive suite designed to boost your Pizza Delivery Business. The package comes with a powerful Admin Panel for real-time management and monitoring of all business operations.
Additionally, it includes a Responsive Website that extends your Company's Brand and allows your customers to conveniently place their pizza orders online.
View Graphical Flow
The Cost Of Pizza Delivery App Development
Developing a Pizza Hut Clone from the ground up can be Costlier compared to Buying White-label Pizza Delivery App Solutions. However, we offer a cost-effective option with our attractive package for customizing and developing an advanced Pizza Delivery App. Our experts are ready to assist you in building and launching the app, ensuring all your development needs are met hassle-free.
Get in touch with us for more details!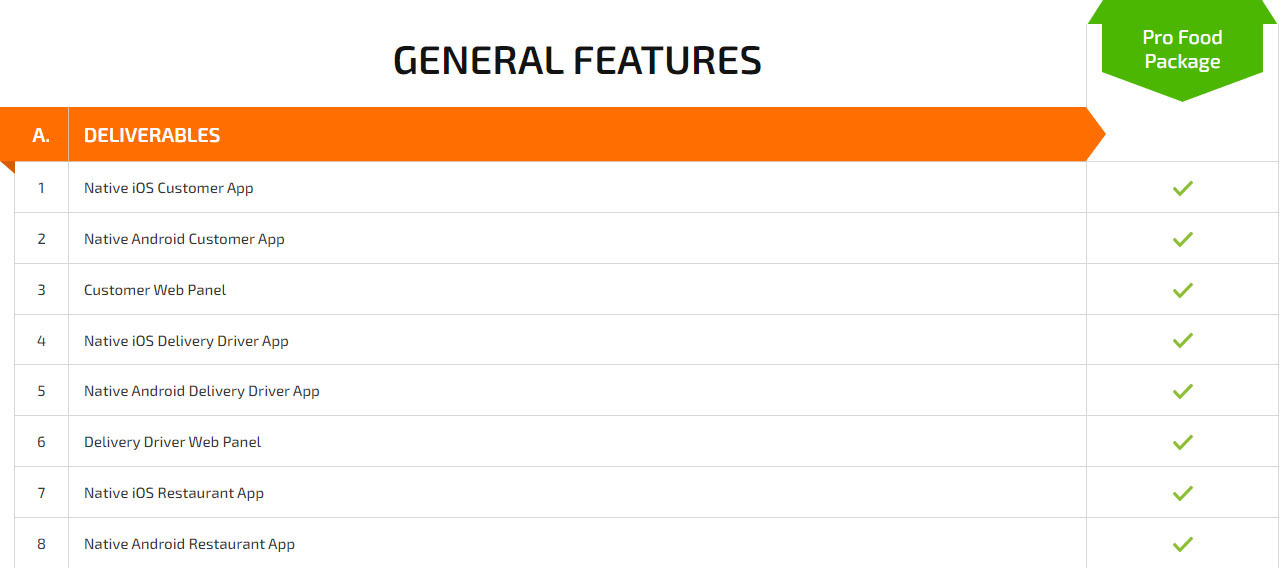 View Features & Pricing
Buy Now
Client Success Stories: Our Impact in Their Words
Discover what our clients have to share about their experience working with us.
Contact Us Now