Flow of Pharmacy Delivery App
Workflow Of

On-demand Pharmacy Delivery App

With a polished and user-friendly interface, navigating the app and making orders becomes notably effortless for your users. Below, we outline the seamless workflow of our online medicine delivery application.
Download the app and sign up
Users have the option to download the app and log in using their social media login credentials, their phone number, or both.
Explore nearby pharmacy store
Upon successful registration, they have the option to log in using Face ID or Facial Recognition. This grants them access to local pharmacy stores in their vicinity, complete with ratings and more.
Add items to the cart
The users then add their medicines from their preferred pharmacy retailer/store to the cart.
Checkout process
After reviewing the purchase summary, the user approved the order and continued to make the payment using their preferred method (debit/credit card, cash, or in-app wallet), along with providing the delivery location.
Delivery driver assigned
The placed order will be delivered to the pharmacy. The user is notified as soon as they accept the order.
Order pickup
The allocated delivery driver will pick up the order once it has been packed. When the delivery representative arrives at the pharmacy, they will pick up the order and head towards the delivery.
Delivery completed
Once the delivery is complete, the delivery driver labels the order as "completed."
Feedback and ratings
Once the order is received, users, stores, and delivery drivers have the ability to provide ratings and reviews for the services provided.
Pharmacy Delivery App

Profitable Business Models Available
Single Store

For pharmacy store owners, this presents an optimal business model. Our app holds the potential to significantly enhance your business. Introducing this app under your brand empowers your customers to seamlessly place orders, thereby ensuring that you retain the complete profit margins. Your responsibility would encompass managing booked orders, coordinating dispatch, and ensuring timely deliveries to your customers.

Pharmacy Delivery Start-Ups

This approach stands as a pioneer in this evolution, closing the divide between consumers and providers through inventive and substantial means. It presents a lucrative opportunity for start-ups with limited initial investments, enabling them to generate revenue by enlisting their pharmacy delivery stores on the app and reaping profits.

Chain of Stores

For those who possess several pharmacy outlets, embracing this business model can lead to substantial advantages for your enterprise. When a user logs in, they can conveniently request their prescription items, which will then be fulfilled by the nearest chain of pharmacy stores. This strategic approach allows your business to extend its reach across multiple areas, resulting in accelerated profitability in a short span.
Trending Features Of On-demand Pharmacy Delivery App
At No Extra Cost
Boost Accessibility and

Orders via Multiple Channels!

Our tailored on-demand food delivery solution, App like Walgreens, equips your users to seamlessly receive pharmacy orders via Phone, Web, App, and even directly from physical Pharmacy Stores.
Uber for Pharmacy Delivery App
Discover our Innovative Healthcare delivery application, which was expertly created utilising the latest app technologies to satisfy the demanding requirements of the Google Play Store and iOS App Store. Enjoy a secure and reliable user experience as our application adapts to a multitude of devices, including smartphones and tablets, with ease. Anticipate and surpass changing customer needs with our immensely adaptable Pharmaceutical Delivery Application, supported by a well-established history of generating substantial returns on investment. Embrace the forefront of medical delivery right now.
Our package comes with
User IOS App
Delivery Driver IOS App
Store IOS App
User Android App
Delivery Driver Android App
Store Android App
Main website – includes ordering medicines
Billing Panel
Dispatcher Panel
Administrator Web Panel to manage all - Payments, Commissions, Customer, Stores, Delivery Driver, etc.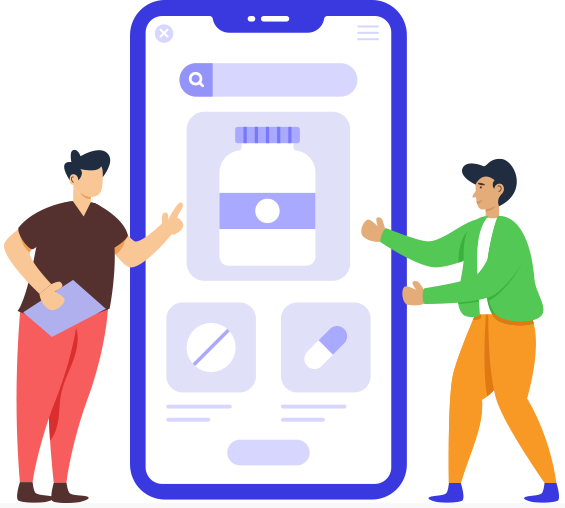 Take A View At Our On-demand Pharmacy Delivery Script
Tour through Our App Screens and witness their seamless flow
Customer App
Delivery Driver Apps
Pharmacy Store Apps
Uploading the Prescription
Some drugs require proof of a doctor's prescription in order to be purchased. This feature ensures that no one can use your app for any malicious activity. These sensitive drugs can have an icon next to them that shows prescriptions will be mandatory. The users can add these medicines to their cart just as it is and then when they are checking out, they can upload the prescription for the same. From the admin panel, you can select these drugs that need a prescription. The user will be able to click a picture of the prescription or even upload it from their gallery. The user will also have the option of selecting the prescription from the previously uploaded ones. This is a very important feature in ensuring that your medicine delivery app works seamlessly and within the bounds of law. For more details on how this works, take a look at this video.
Indulge in The Website Visuals

of The Pharmacy2U Clone App
Paraphrase it completely in web content tone we offer more than just an On-demand Pharmacy Delivery App! V3Cube provides you with a Fully-fledged, Responsive Website that functions just like a Mobile Pharmacy Delivery App like Uber. Users who prefer the Website can easily view the pharmacy stores, manage profiles and place orders accordingly. Take a look at the Graphical Flow of the Website to see how it works.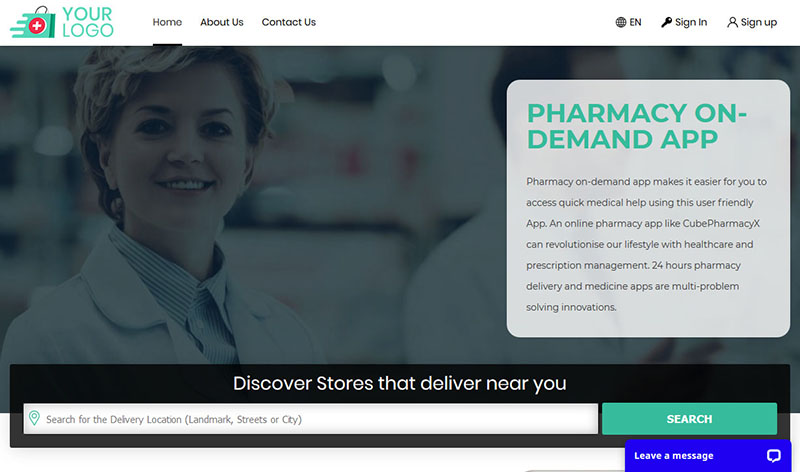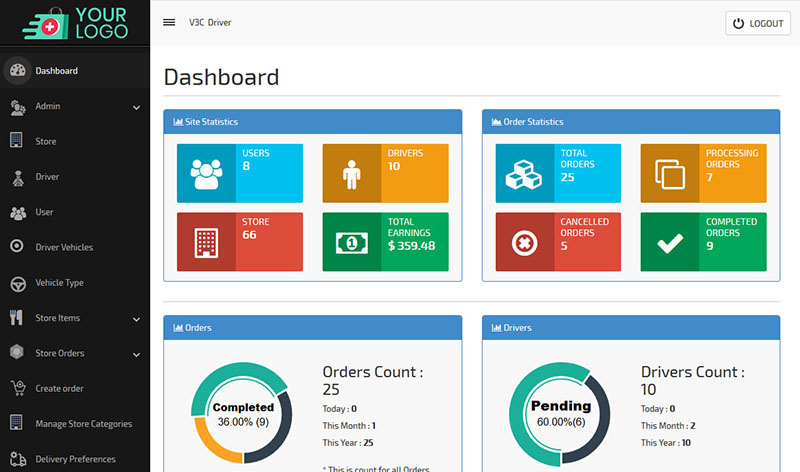 Admin Panel
Management Tool for Your Pharmacy Delivery Business
The pharmacy delivery admin panel, packed with an array of advanced add-ons and capabilities, presents a wealth of offerings. This distinctive administrative platform encompasses an extensive assortment of features that empower it to perform diverse functions, encompassing management and guidance. It provides a comprehensive, real-time overview of your business activities from all angles. Effortlessly manage stores, users, delivery drivers, streamline payment processing, and much more with seamless efficiency.
Take a look at the Graphical Flow of the Website to see how it works.
Advanced Features

The best features your money can buy

To have an exceptional and advanced application, you need advanced features. When you purchase your app from us, you are not only in the possession of a working on demand pharmacy delivery app, but one that is loaded with the best features to help your app be the best on the shelf.
Customer App
Delivery Driver App
Pharmacy Store App
Website
Admin Panel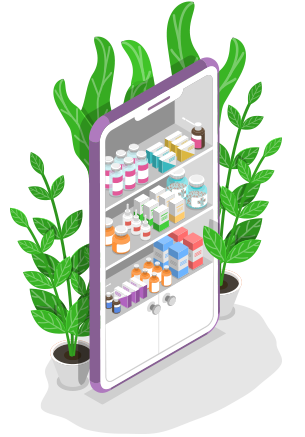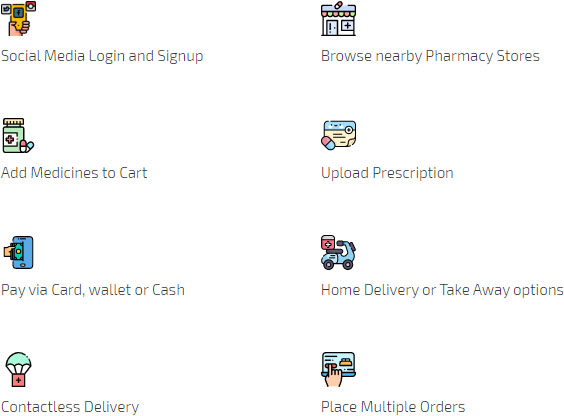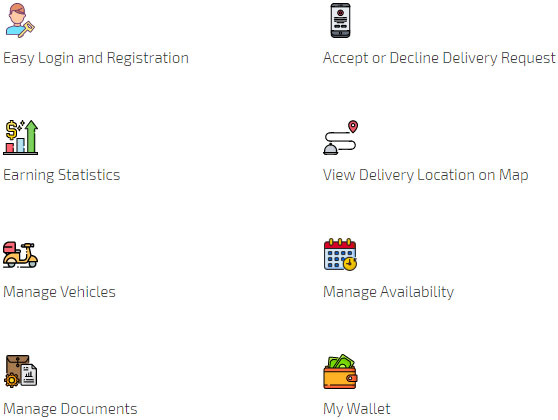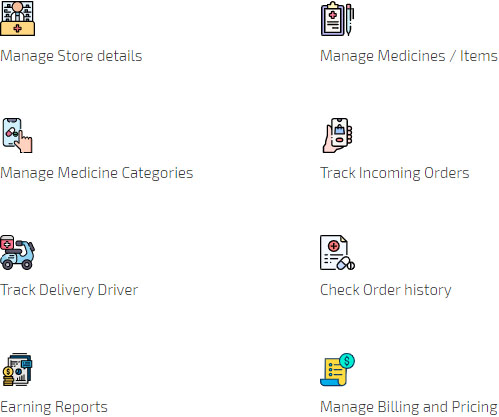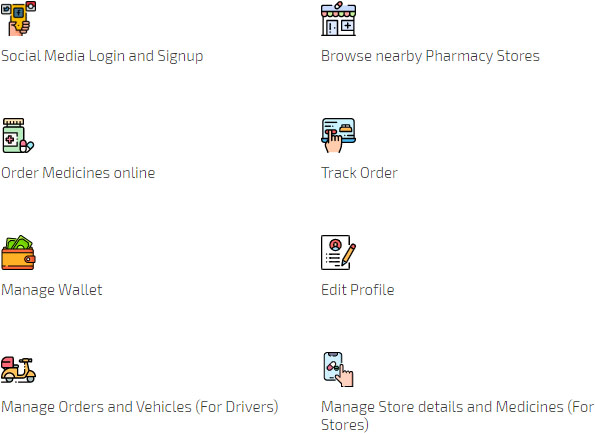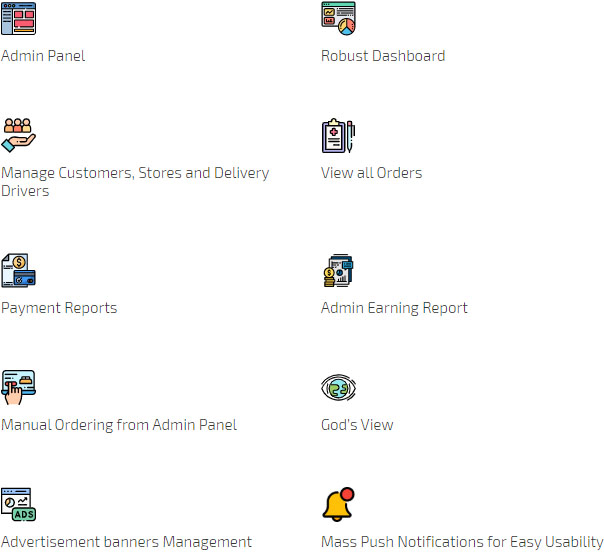 Demo Our Intuitive Pharmacy Delivery App

Take a Live Tour
Fully Customized On-demand Pharmacy Delivery App
Pricing Details
Efficiently manage your pharmacy business with our Pharmacy Delivery App, compatible with both native Android and iOS platforms. Explore our range of packages to discover the perfect fit for your specific needs. The entire application is seamlessly customized with your company's unique branding, including your name and logo, enabling you to showcase it as an extension of your own brand. Our app boasts a sleek and user-friendly design, complemented by state-of-the-art technology web panels for drivers, riders, and the company along with providing 25 different languages and currencies to choose from. If you're considering launching your own Medicine Delivery App business, reach out to us for a flawless execution.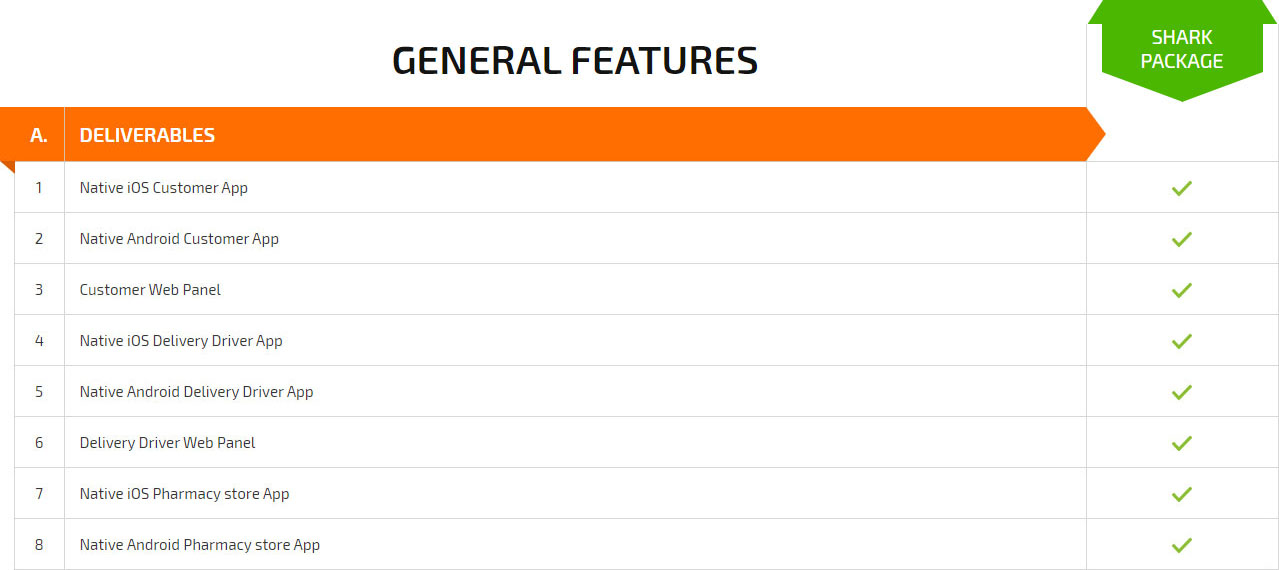 View Features & Pricing
Frequently

Asked Questions
Why should you use the V3Cube On-Demand Pharmacy Delivery App?

We provide amazing on-demand app solutions for numerous fields thanks to our expertise in mobile app technologies and our track record of successful projects in different industries.

What is the app development process like, I am non-technical person?

If you need more information, you can contact us by email/Call/Skype. We would delighted to assist you throughout the process.

How much time is required to create a pharmacy delivery app?

When estimating the overall number of hours needed to construct your app, there are a number of things to take into account. It should not take longer than two weeks.

What is the cost of the On-demand Pharmacy Delivery App?

The price of the pharmacy delivery app will vary depending on the options, functionality, and features you choose to add or remove to suit your needs and those of your business. Check Pricing details here.

Do you offer the iOS and Android source code for a pharmacy delivery clone app?

We do offer pharmacy delivery clone app source code for iOS & Android in accordance with the business agreement.
Client Experiences
Learn from Satisfied Clients about Our Apps
Types Of Delivery App Products
Discover a Range of On-Demand Delivery App Ideas Geared Towards Lucrative Ventures
Contact Us Now