DeliverAll App Unlimited Options in Just One App
The modern digital world has left little to imagination when it comes to services that can be accessed using your smart phones. This is why; our On Demand Delivery App, the Postmates Clone equips you with unlimited on demand store based delivery services. Think of any item that can be store bought and you can add it into your app. Take a look at the multiple possibilities in your app.
Food
Delivery

Grocery Delivery

Pharmacy Delivery

Wine - Alcohol Delivery

Flower Delivery

BOTTLED WATER Delivery

Stationery Delivery

Many More Options
Descriptive Flowchart of the Postmates Clone App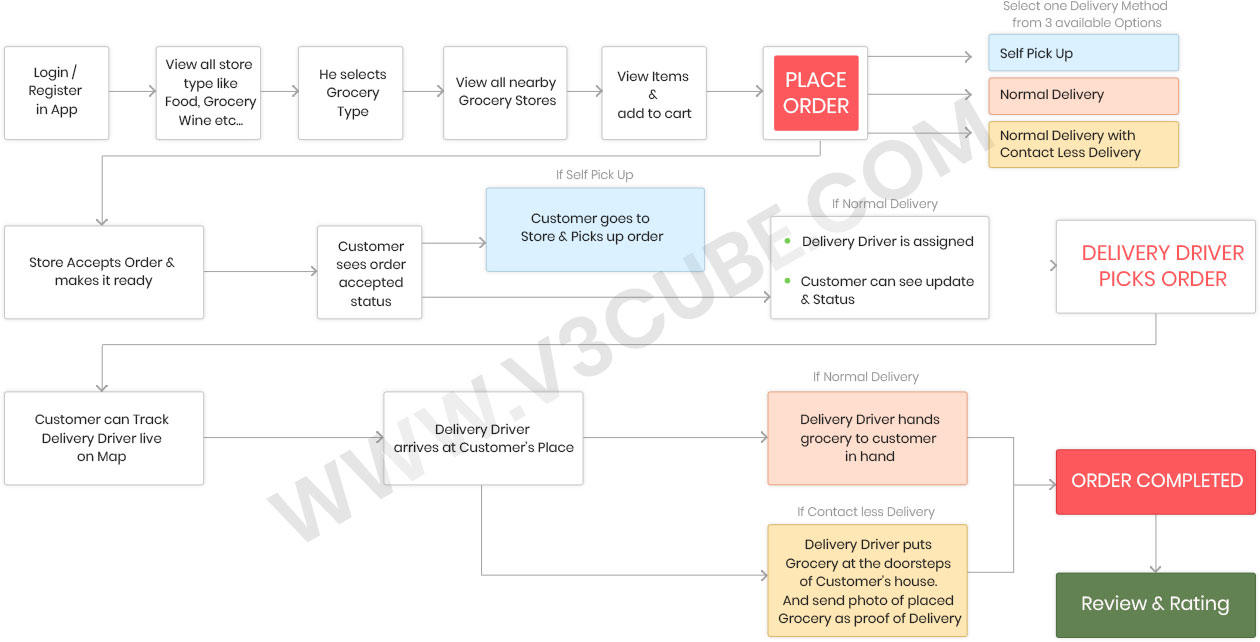 Delivery All App - Latest Features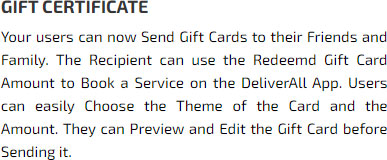 User Friendly Delivery App Solution will Accept Orders Via
Android, iOS Apps, Website, Phone Call to App Administrator & Phone Call to the Store
Free Live Demo Of the App
Get a sense of exactly what you will present your customer with this Postmates Clone app. Download this app on your various devices including iOS and Android to test it thoroughly and for as long as you like so that you can make an informed decision. Why spend money on something that you haven't thoroughly tested?
Discover the Hungerstation Clone App Bundle's features!
An app alone doesn't make for a successful business enterprise. It is an entire system that has to work together seamlessly like a well oiled machine so that everything can be executed practically in the business.
The way we have built our Hungerstation clone app ensure that your customers don't have to restrict their choices to any one kind of delivery. There are a myriad of options available to help you grow your business and for your customers to choose from. When you purchase our apps, you don't just get a single app, but the entire system. Take a look at what our Bundle includes.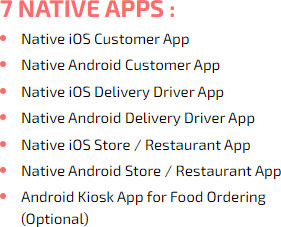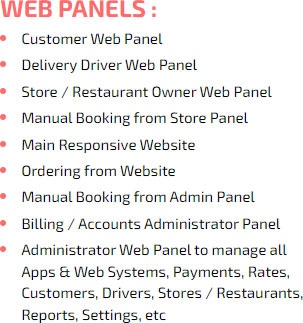 Indulge in the Luxury of the Postmates Clone App
We have combined the power of different types of store based deliveries, such as Food Delivery, Grocery Delivery, Pharmacy Delivery and much more. Dive in to the various screens to understand the app better.
Customer App
Delivery Driver Apps
Store Apps
View Step by Step Graphical Flow
DeliverAll App Pricing and Features of the Postmates Clone
This is your one stop destination to making enormous revenues through the different deliveries you make. So, get an idea of what you get in the app when you purchase the same from us.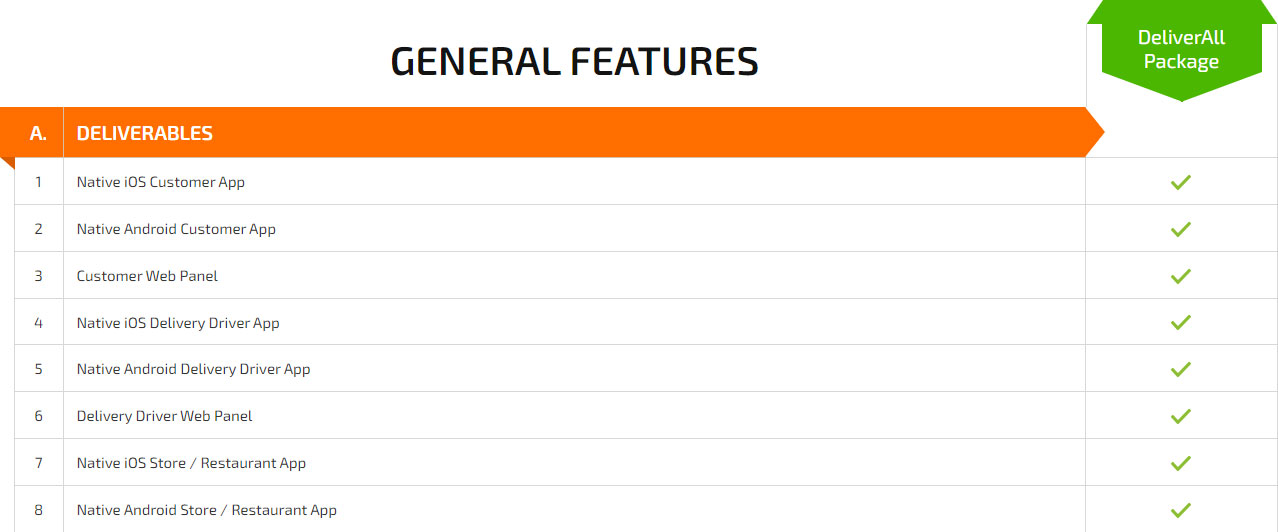 View Features & Pricing
Diverse Products, Specialized Delivery App
If you don't want a complete bundle of delivery services, then you don't have to! Stay away from apps that force you to deal with businesses that you don't want to. We understand that our customers have different needs and therefore, we have built the app such that instead of opting to go for the whole Postmates Clone bundle, you can go for just a single service. Check it out!
Success Stories of Our Postmates Clone App