Spiffy Clone App script Car Wash App
Our On-demand Car Wash App is similar to Big Brands like Spiffy, Washe, and Mobilewash. V3Cube's Clone App Script lets Entrepreneurs launch a car wash service app with Minimal Effort and Investment.
Wondering what our End-to-End Solution includes to help you start a Successful Business? Here's what our Script offers:
Car Wash Website
Car Owner iOS App
Car Owner Android App
Car Owner Web Panel
Car Washer iOS App
Car Washer Android App
Car Washer Web Panel
Car Washer Company Web Panel
Admin Web Panel to manage the overall working of the app i.e. Payments, Commission, Rates, Car washers, Client, etc.
How Uber for Car Wash App Work?
Go through the Workflow of our Spiffy Clone App and see how an On-demand Car Wash App operates.
User registration/login: Login or Signup using Facebook, Google or by entering your basic details like name, mobile number and email address.
Car wash service selection: Select the car wash services such as dry cleaning, steam car washing, detailing, hand car washing, etc.
List of professions: View a list of car washers sorted by proximity, ratings, and featured options.
Car washer details: Choose a car wash professional and explore their services, gallery, and reviews.
Booking information: Provide booking details, select payment mode (cash or card), and set the location for the car wash.
Booking confirmation: The car washer receives the booking request, accepts it, and receives location and vehicle details.
Tracking: The user gets confirmation of the car wash service and can track the car washer's location in real-time.
Service starts: The car wash expert arrives at the user's location, verifies the OTP, and starts the job.
Job completion: After completion, the car washer taps 'Job Completed,' generating an invoice that's shared with the user.
Review and rating: After payment, both the user and the car washer can leave reviews and ratings based on their experience.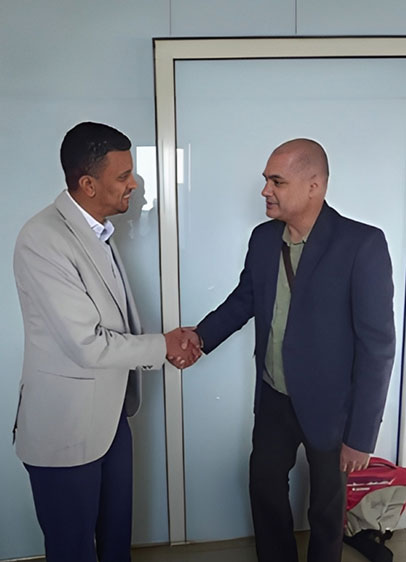 V3CUBE BUILDING STRONG PARTNERSHIPS FOR SUCCESS
We commit to delivering "Perfection" to our clients. See our Clients' share experiences working with other companies and compare them with V3Cube.
Many charged High Fees but Failed to deliver on their Promises, leading clients to hire Individual Professionals to fix the flaws in their apps.
However, working with V3Cube turned their experiences around. Clients share how Happy they are with our Timely App Delivery and thank our Dedicated Support with all their hearts.
They affectionately call us "Developers for Life" and encourage other Entrepreneurs and Businesses to choose V3Cube.
Watch the video of our 100+ Clients sharing their transformative journey. Learn from Real Entrepreneurs why we are the Top Choice when it comes to Reliability, Quick Delivery, Transparent Pricing, and Exceptional Support.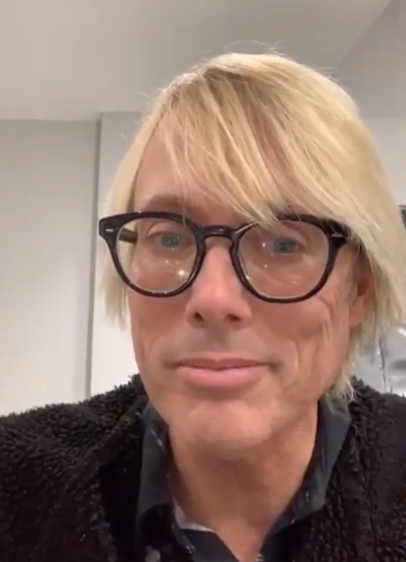 Exploring On-Demand Car Wash App Aspects
Diving into the Service Provider and the User Side of the application
Look at the Visuals of our Spiffy Clone User App and the Provider's App. Tap to Explore the Step-wise Graphical Flow.
Car Owner App
Car Washer App
View Step by Step Graphical Flow
Start Your Car Wash Company in 1 - 2 Weeks
Meet Adam, who wants to start an On-demand Car Wash Business but is struggling to find the Right Professionals who can help. See what happens when he finds V3Cube!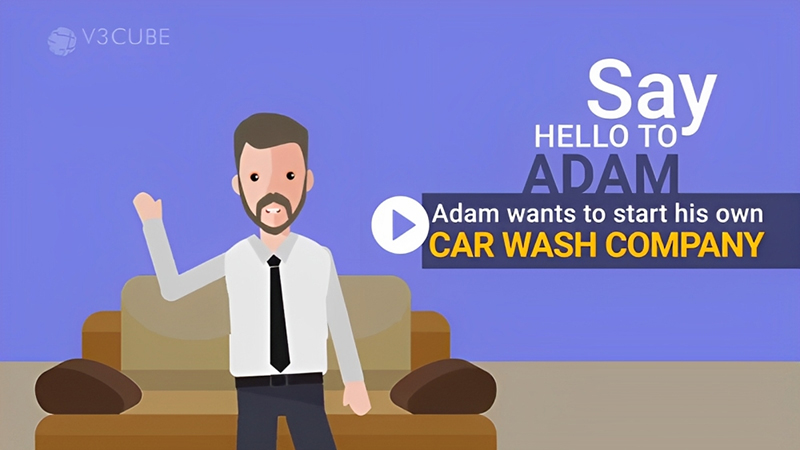 Complimentary Features in Our On Demand Car Wash App
Car Wash App Features
Take a look at the Top-notch Features integrated into our Car Wash app like Uber. Discover how these Features can Enhance and Streamline your Business Operations.
Car Owner App
Car Washer App
Website
Admin Panel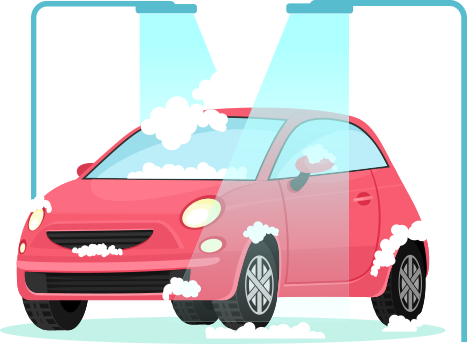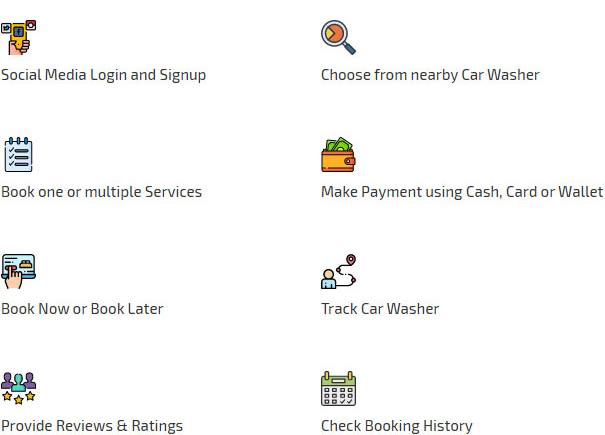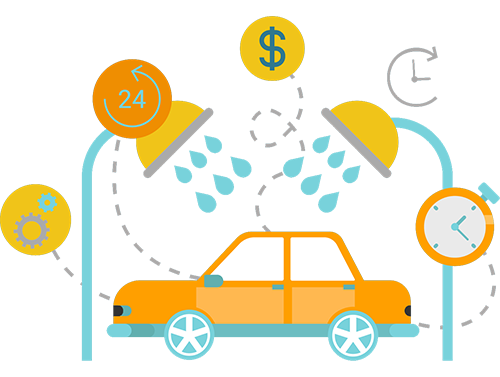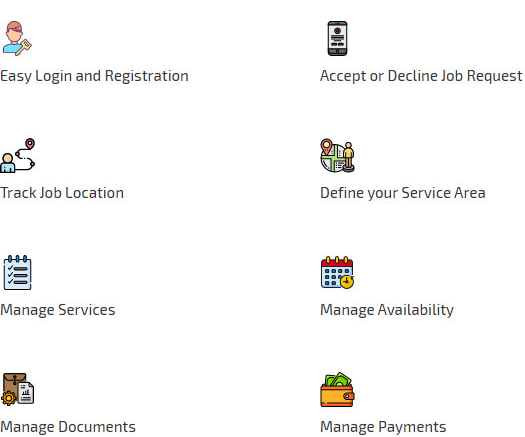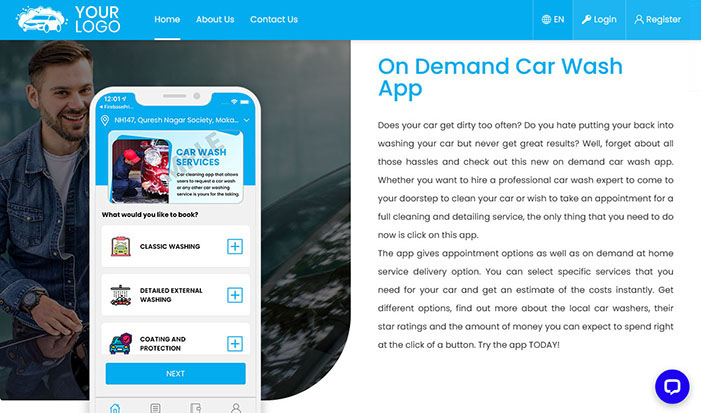 Responsive WebSite
We offer more than just an On-demand car wash app! V3Cube provides you with a Fully-fledged, Responsive Website that functions just like a Mobile Car Wash App Like Spiffy. Users who prefer the Website can easily view the Services and Manage their profiles. Take a look at the Graphical Flow of the Website to see how it works.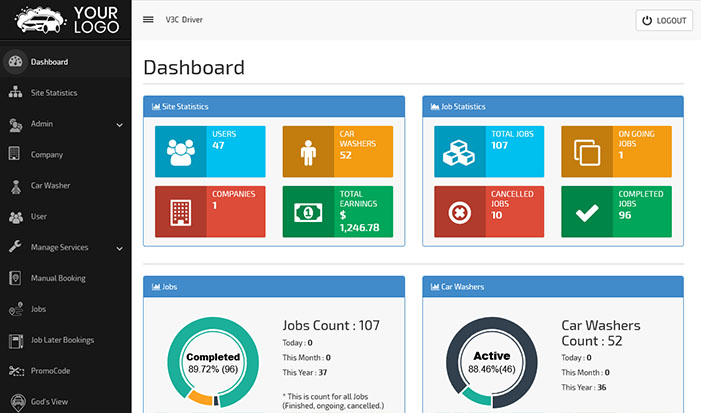 Admin Panel
We offer a Comprehensive and Robust Platform so that you can Smoothly manage your Business. The Admin Dashboard gives you full Control of the Business and helps you boost your Profits. Get Real-time Reports and Analysis to enhance Productivity for your Online Car Wash Business. Tap to see the Visuals of the Admin Panel.
What's the Cost to Develop An
On-Demand Car Wash App?
Building a Car Wash App is a Complex Task that requires a Skilled team of Developers to Brainstorm and Code relentlessly. It's Expensive because it's Time-consuming and requires an entire Team to work together to Design, Develop, and Test it! However, if you want to save Time and Money, we have the entire Business Solution! Moreover, it's ready to Launch under your Brand. Choose our Package, and we will White-label the App according to your specific Business Needs!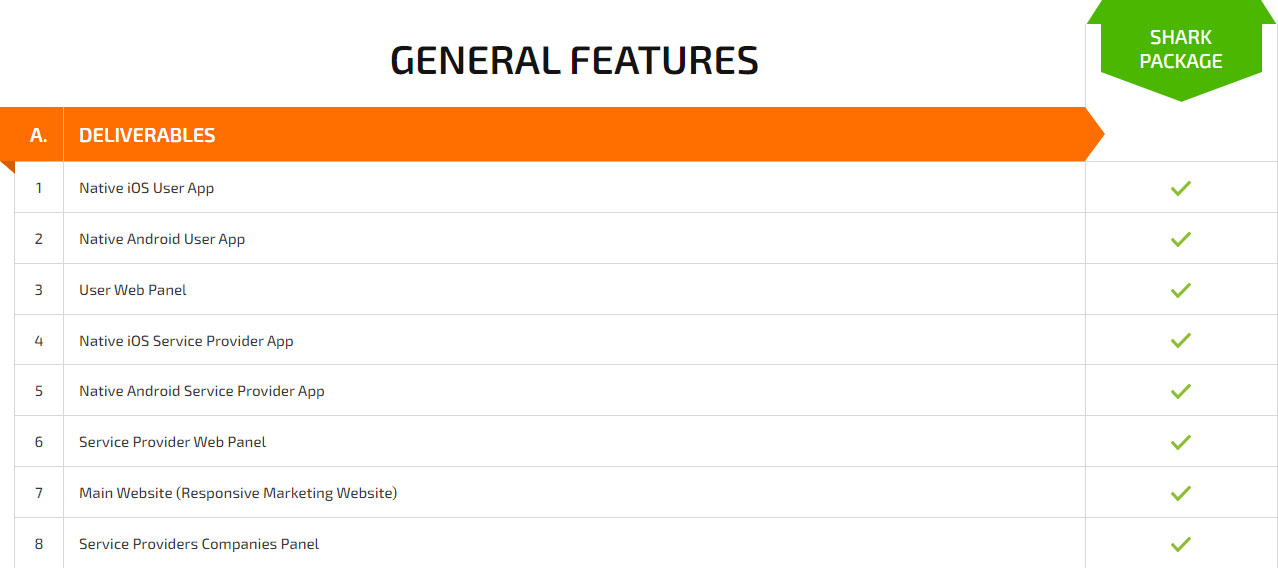 View Features & Pricing
WHY ENTREPRENEURS ARE HAPPY WORKING WITH V3CUBE
Our Clients have spoken from their hearts, and they have nothing but Good Things to say about their experience with V3Cube. They find our Ready-made Solutions Perfect for their needs and Appreciate our dedication to each project.
Our clients praise our Excellent Communication and Fast Responses. They also commend the Quality of our apps, stating that they are among the best they've ever seen. As a result, many have expressed their desire to work with us again on their Future Projects. At V3Cube, we take great pride in our work, and our Clients' Satisfaction is our Top Priority. So if you're looking for a Reliable Partner, you can count on us!
Frequently Asked Questions
What is Uber for Car Wash App?

It is an on-demand car wash app that enables your users to book at-home car wash services. They can easily choose the services, car wash experts, payment methods, locations, etc. via the app and book a professional car cleaning service without stepping out of their homes.

What are the Key Features of an On-demand Car Wash App?

Typically, your On-demand Car Wash App must include features like Real-time tracking, Secure Payment Options, Ratings & Reviews, In-app Notifications, etc.

How much does it cost to get the Demo Car Wash App?

We offer a Free Demo Car Wash App. You can test it for as long as you want it on your iOS or Android device. We will never ask you to pay for testing our Demo Applications, Website, or Admin Panel.

Do you provide Support after the App is Launched?

Yes, we offer Post-launch Support. We'll provide One-year Bug Support and fix any technical bugs that may arise in the Source Code.

How can I Generate Revenue with the App?

You can Earn Commissions from every Roadside Assistance Service booked through the App. Additionally, you will earn revenue from Third-party In-app Facebook/Google Ads. Every time a Car Wash Professional buys your Subscription Plan, you will make money.

How long does it take to Launch On-demand Car Wash App?

We will White-label and Launch your On-demand App within just 1-2 Weeks.

Can I customize the Uber for Car Wash Source Code?

Yes, the Source Code is Customizable. You can have your Technical Team modify the app according to your needs.
Contact Us Now